Easiest Way To Layer Vinyl Today
You are going to LOVE the Cricut Design Space tip we have to share with you today. When you're working with multiple different layers of vinyl, this is going to be a great reference for you! Our special Cricut hack makes it really simple to line up each layer perfectly every single time.
Just think of the craft project possibilities with this craft technique and your die cutting machine. Browse through our collection of cut files here on Makers Gonna Learn and imagine what you could make with this tutorial on the easiest way to layer vinyl!
Be sure to check out this post too: How to Layer Iron-On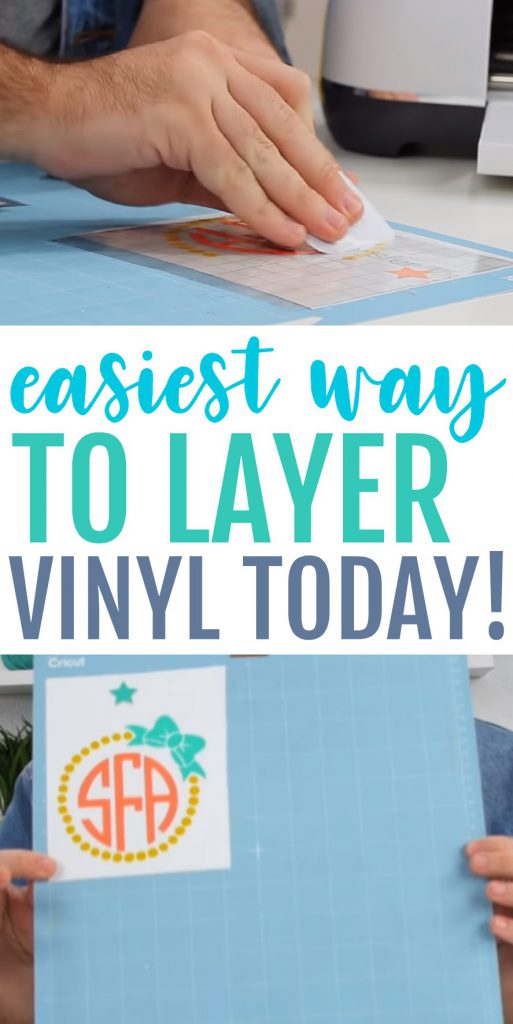 Easiest Way To Layer Vinyl Today
Follow along step by step and you'll see just how easy this technique is for layering vinyl. Once you try it, you will want to use it again and again!
In Design Space, you're going to see we already have this awesome image laid out for our monogram. Now, this monogram has three different layers and what we're going to need to do is add what I call a registration mark. Go over to shapes and select the shape of your choice. It doesn't matter which shape you choose so let's go ahead and select a star.
I like the star because it has the different points that are easy to line up. I'm going to size the star and line it up right in the middle above our image.
Now, select all of the layers and choose Group. Once they're all grouped together, we're going to duplicate this two or more times and spread them out as you see in the image below.
Now, we have one star for each layer. We're going to separate them out by hiding elements on each one. In this way, we'll be left with one of each of the elements in the design.
For the first layer, we are going to hide out the monogram and the red bow. For the next layer, we're going to hide out the bow and the circles. Finally, for the last layer, we're going to hide out the monogram and the blue circles.
Color Syncing the Layers
What we need to do now is to color sync the stars for each layer. Go into the layers panel and for each of the stars, change the color so that it matches the project color for that layer.
This will allow designs to cut on the same mat in the same spot for each layer. That's going to help us line these up really easily.
To get this properly aligned on our cutting mat, we need to click on each layer and select "Attach". Then we can press "Make it"
Now, you're going to cut out all three of your layers. Weed them and use your transfer tape as usual. With each layer, simply remove the backing. Then, you can use your stars to line up each layer on top of the other.
The best thing about using the registration marks is it gives you the peace of mind that you're doing the project the right way. It's so easy to focus on lining up the stars and letting everything else just fall into place.
This technique only takes a few extra steps and you're going to be able to layer your vinyl with ease. Now you can cut off the stars and apply your design onto your surface as usual. Easy, right?
If you have any questions, be sure to check the video for the full tutorial or tag us on social media using the hashtag #MakersGonnaLearn. Don't forget to pin this post to Pinterest so you can refer back to it anytime you need to!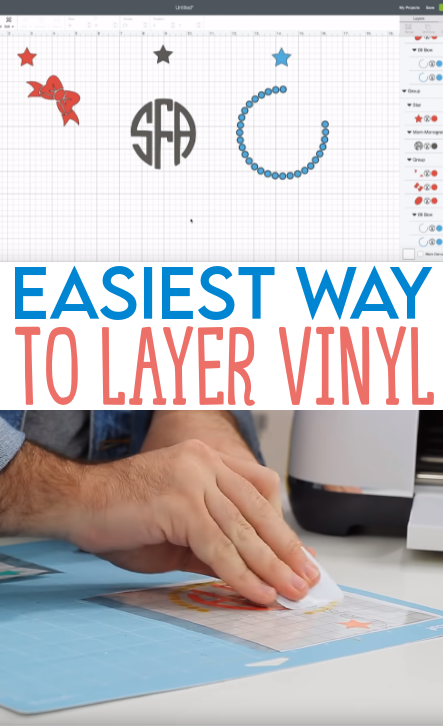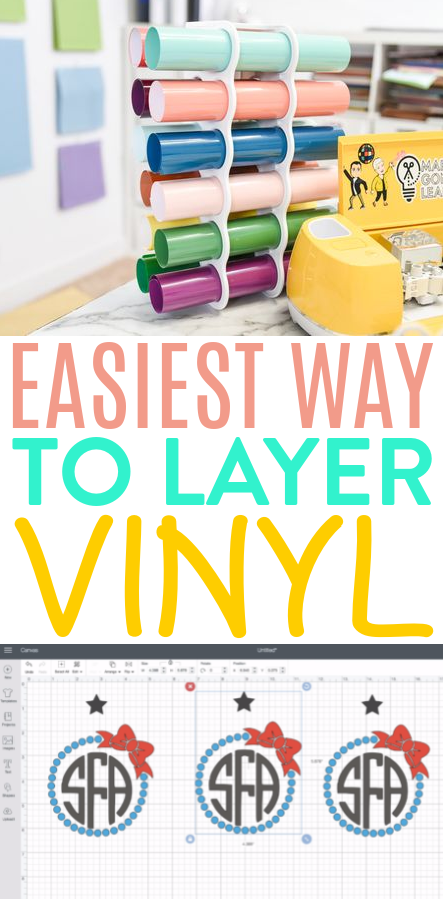 Tanner, Courtney, and the rest of the Makers Gonna Learn Team are all here because we love die-cutting and especially love sharing fun projects and tutorials with fellow makers. We are all great friends and are always having a blast when we are together- you will see this on camera, especially during live streams! We are here to inspire and support you in your crafting journey!