Top 10 Cricut Products
Today, we're sharing our Top 10 Cricut Products – ranked from worst to best. We'll be showing you some of the products from the Cricut brand that we aren't fans of as well as those that we absolutely cannot live without. Before you buy anything else for your die-cutting crafting, you're going to want to check this out.
We aren't including the Cricut machines in this product breakdown. If you want to learn more about the different Cricut machines, check out this post: Which Cricut should I buy?

Top 10 Cricut Products
We love Cricut. Our Cricut machines are our favorites, and in our opinion, they are the best die-cutting machines out there. Cricut also has other products – tools and accessories – that we love and use on a regular basis. Unfortunately, they have a few that we think need improvement and we think it's important to share those with you as well so you can make an informed purchase.
Please note: these are our opinions. If you have found that some of the ones we mention as being "fails" for us work well for you, that's great! We just like to let others know our experience so they can see any pros and cons before they buy.
Products we talk about in this post:
From Worst to Best Products:
1 – Cricut Brightpad
The Cricut Brightpad is our least favorite of all the products that Cricut has come out with. We have never really found a need to use ours. When we did use it – for testing purposes – we didn't find it to be that successful or to really make a difference in our crafting success. In addition, we love to weed on the mat. We think it is the best weeding technique there is and that's just not possible if you're using a Brightpad.
We do need to make note of the fact that we have studio lights where we are working so that may make a difference for us. We have also heard from some people who have some visual impairments that this product has been essential and such a big help for them. For us though, it actually takes us extra time to use it, rather than saving us time.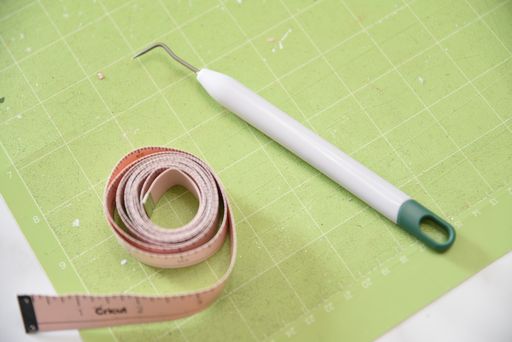 2 – Cricut Weeder Tool
This is the tool with the hook on the end of it that you use for weeding. Lots of people use this, but we have found that for the amount of use you get out of it, it's pretty pricey. Weeding is something you will do a lot when it comes to making die-cutting craft projects, so you want the best tools for it!
We have been hunting for one that works well and is at a better price-point and we have found one we just love! The one we like is an off-brand one on Amazon that tends to be priced a couple of dollars cheaper than the Cricut weeders.
With as much crafting as we do in the Makers Gonna Learn studio, a Cricut weeding tool will only last us about a month. The tip will get bent and sometimes we can straighten it out again and get a little bit more use out of it, but then that's it. Sometimes the tips will even break off after fixing them a few times.
With the off-brand weeding tool, we have never had this issue. They never bend and last us so much longer. The metal in the tip is so much stronger. Ultimately, they're a much better deal for your money.
In fact, this company makes a line of tools that you might want to check out. If the weeding tool is any indication, they're worth trying!
3 – Cricut Glitter Vinyl
We have had a lot of issues with this vinyl. It cuts fine but it is almost impossible to weed and apply. We're not fond of most Cricut vinyl – there are so many better products out there to use. But the Cricut glitter vinyl is the worst.
We find that to even transfer it over, we have to use the Cricut Strong Grip Transfer Tape and even then, we have to work really carefully to get it to work well. It's just not worth the effort.
Instead, we prefer to use Starcraft vinyl. It works so well for us and there are so many colors to choose from. Their glitter vinyl is smooth, not textured, making it cut, weed, and apply flawlessly.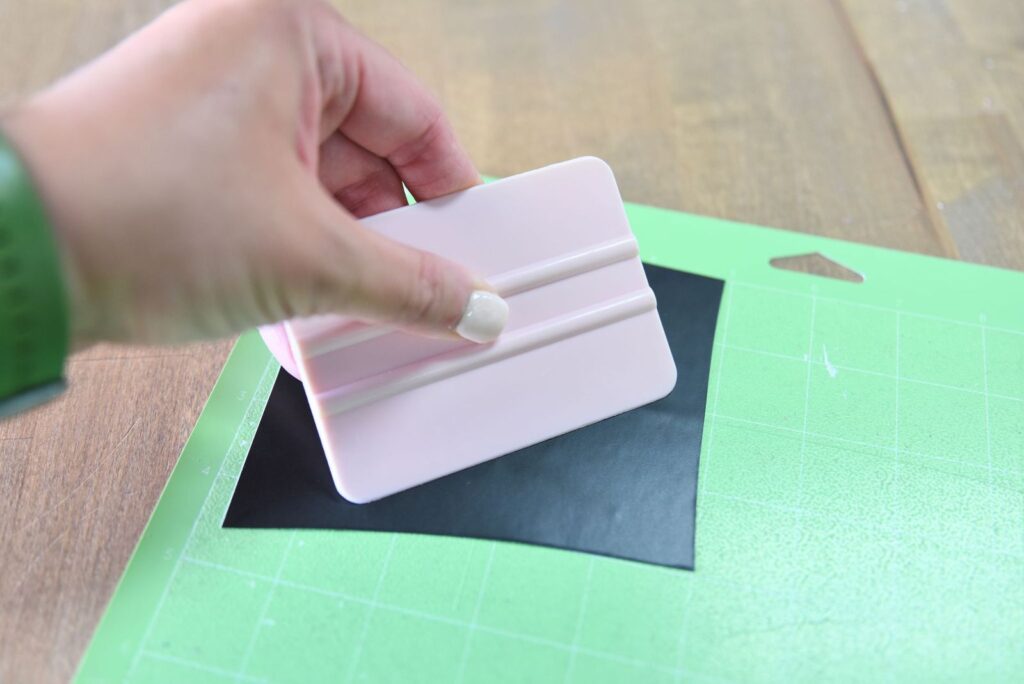 4 – Cricut Scraper Tool
We do use a scraper tool every single day for burnishing, but not the Cricut ones. They don't last very long at all. Because they're made from such a hard plastic, they chip easily as you use them. Then, they'll start digging into the vinyl and leaving marks, scratching it, or tearing it.
Our favorite scraper tool is the 4″ squeegee from 143Vinyl. It has more give to it and won't chip. Some of ours we have had for years and they still work just as they did when we first got them. Because they're a bit bigger, we find them easier to hold and manipulate too.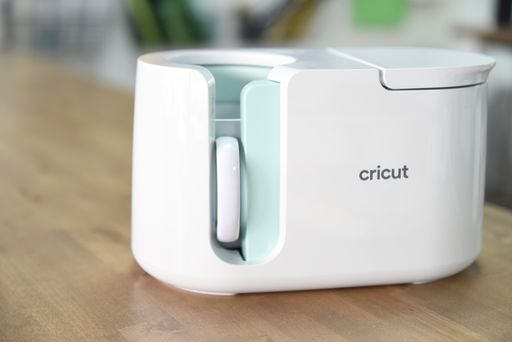 5 – Cricut Mug Press
The Cricut Mug Press is a product we really like. Yes, we could live without it, but we have found we really enjoy using it. If you like making good-quality mugs with permanent designs on them, you're going to love the Cricut Mug Press!
However, you need to know that there are limitations on this machine. The sizes and styles of mugs you can make with it are limited and since it's a mug press, obviously, you can't create t-shirts and signs and welcome mats with it. If you aren't passionate about making mugs, this probably isn't worth your investment.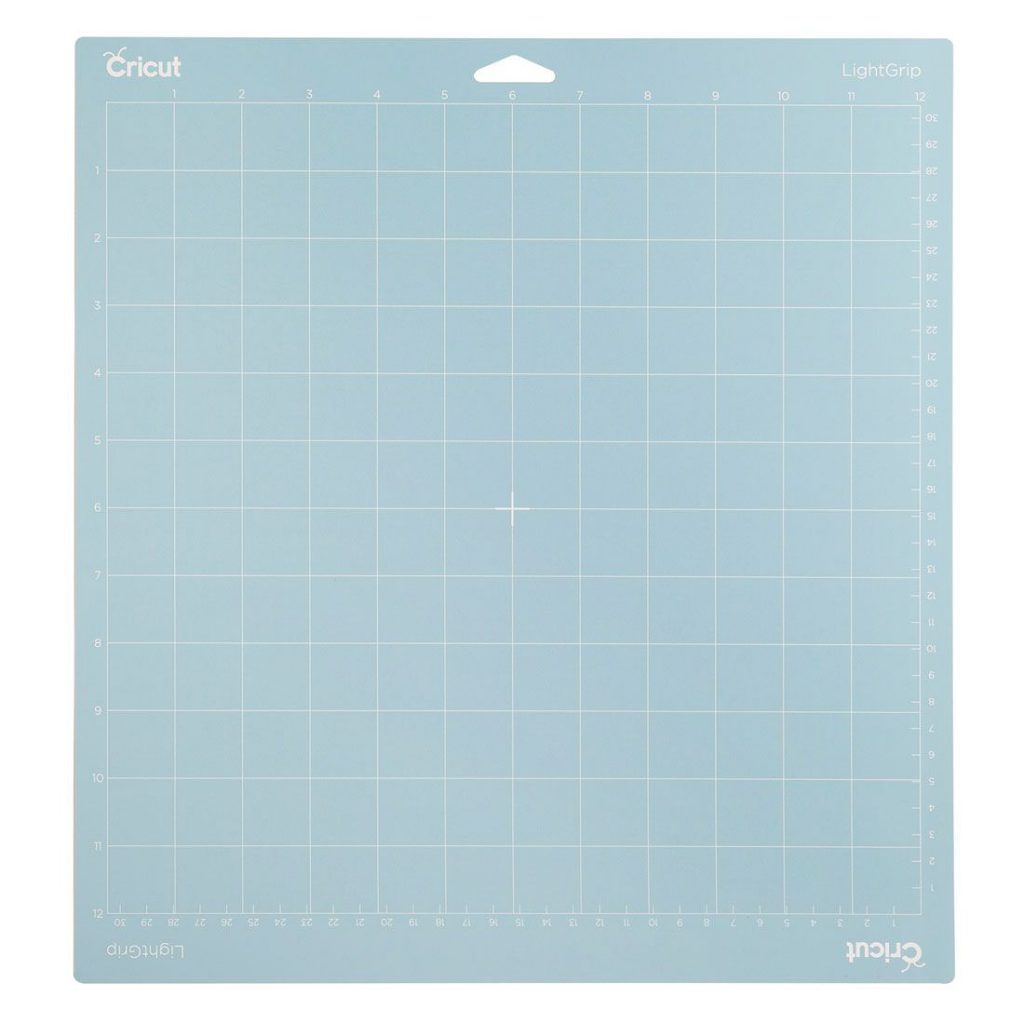 6 – Cricut Cutting Mats
We do like the Cricut cutting mats. They have a variety of types and sizes, including a StrongGrip, LightGrip, StandardGrip, and FabricGrip. The mats work well and cover a wide variety of materials that you might be working with.
However, we have found that Nicapa mats are high quality as well and they are much cheaper than the Cricut ones. In fact, we did a comparison of Cricut mats with Nicapa and another off-brand that you might want to check out. The Nicapa ones are only available in StandardGrip but those are the ones we use the most anyway. So, at least you can save money on those.
In addition. once you have broken these mats in and they've lost some of their grip, you can certainly use them in place of the LightGrip mats as well.
Pro tip: We always keep the clear sheet that comes on the mat to protect it. So, use a permanent marker and write on that sheet "StandardGrip" or "LightGrip" to keep them straight.
7 – Cricut Printable Vinyl
Cricut Printable Vinyl is a good product. We used it for many years and were very successful with it. It's a good price too, so we have no complaints there.
However, we prefer Zicoto printable vinyl. While the Cricut kind has a matte finish, Zicoto has a glossy one. This glossy finish seems to take the ink even better than the Cricut brand and our results are always beautiful. An extra perk is that the Zicoto vinyl is already water-resistant.
When we do need a matte printable vinyl, we turn to the Cricut brand because it's a good solid product. But, we do find that the Zicoto brand printable vinyl is superior and the one we reach for most often. If you use a lot of printable vinyl, you should check it out and see if you're as much of a fan as we are!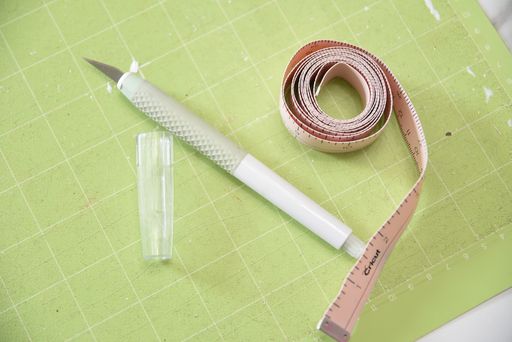 8 – Cricut TrueControl Knife
You might be looking at this Cricut TrueControl Knife and thinking, uh, that's just an X-acto knife. Well, you're right. It is a craft knife similar to the X-acto brand, but we prefer this one so much more than any other we have ever tried.
First, it has a cap on it. This helps prevent those accidental nicks and cuts, protecting your hands and anything the knife might come into contact with while being stored. It also helps protect your blade!
It has a textured grip that makes it easy to hold onto more securely and keeps it from slipping around in your hand. It has a locking mechanism on it that allows you to change your blades without even having to touch them (so much safer!).
You only have to buy one and then you can buy refill blades for it. Our blades last about 3 months before we have to change them. It even has a little notch on it so that when you place it down on your work surface, it won't roll. And, it comes at a really good price that we think is well worth it.
9 – Cricut Kraftboard
We like a good thick, high quality cardstock that can be used both in our Cricut Maker and our Cricut Explore Air 2. The Cricut Kraftboard is perfect for this. We will even use 2-3 layers of this in place of having to use chipboard (so it's perfect for you Explore Air owners!).
Because it is a bit thicker than standard cardstock, it does take a bit longer to cut, so bear that in mind. We think it's well worth the time because of the quality of the material. We have yet to find a cardstock that we like as much as this kraftboard.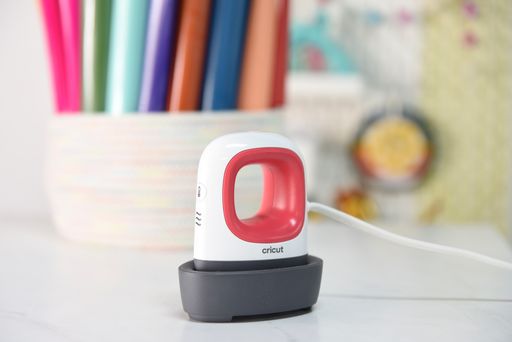 10 – Cricut EasyPress
We love our EasyPresses. Cricut did a great job of making these with crafters in mind and this is by far, our favorite of their products (besides the cutting machines themselves). We use them all the time even for non-Cricut projects like sewing and quilting.
Our EasyPress Mini is our favorite of all of them because of its versatility. We like the control of it and the results we get with it. Recently, Becca tried out an off-brand mini press that she really liked too. You can see her comparison of the Cricut Mini Easy Press and the Dododum Mini Press here.
If you'd like to see our comparison of all of the Cricut EasyPresses so you can decide which one is best for you, be sure to check out this post: Which EasyPress Should I Buy?
Do you have some Cricut products that you just love? Or maybe some off-brand ones to recommend to us? Let us know and we'll check them out.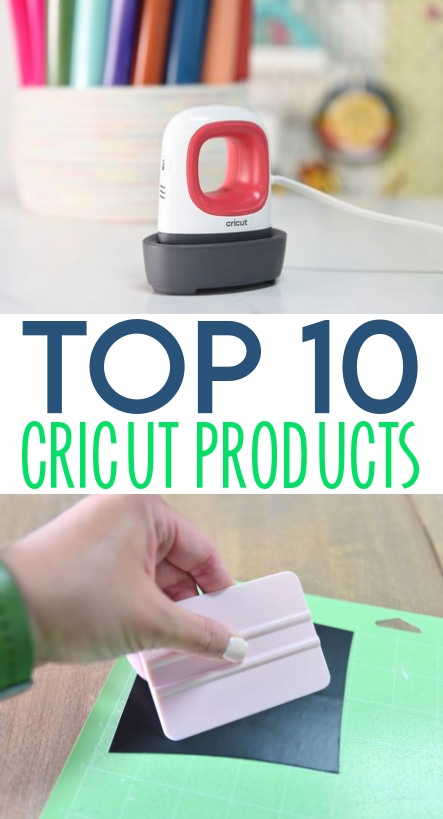 Tanner, Courtney, and the rest of the Makers Gonna Learn Team are all here because we love die-cutting and especially love sharing fun projects and tutorials with fellow makers. We are all great friends and are always having a blast when we are together- you will see this on camera, especially during live streams! We are here to inspire and support you in your crafting journey!