Work Around Print Then Cut Size Restrictions
You have designed this beautiful Print then Cut craft project, only to realize that it's too big! That's right. Print then Cut projects can only be 6.75 X 9.25 inches. So you're pretty limited on the crafts you can make. It can be so frustrating! What if we told you that we have some secret Cricut hacks to work around print then cut size restrictions? Amazing, right?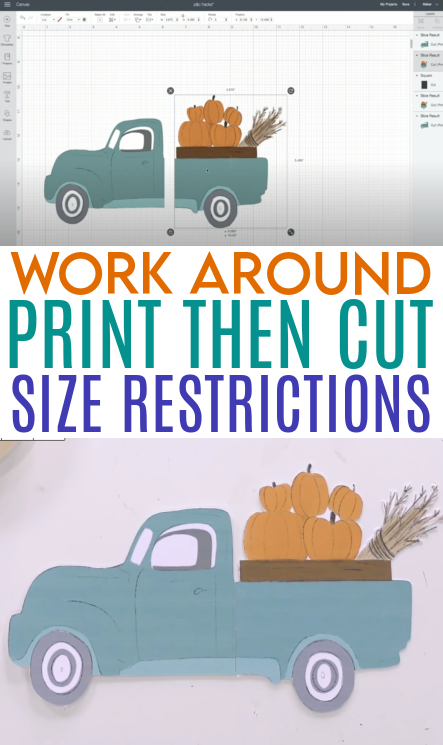 Work Around Print Then Cut Size Restrictions
We have two fantastic tips to share with you here to help you maximize not only the size of your project, but also your time! If you like working with Print then Cut, but you would like to make bigger projects, you are going to love this. We can't wait to show you how easy it is to make the projects you want to make!
Some materials we are using: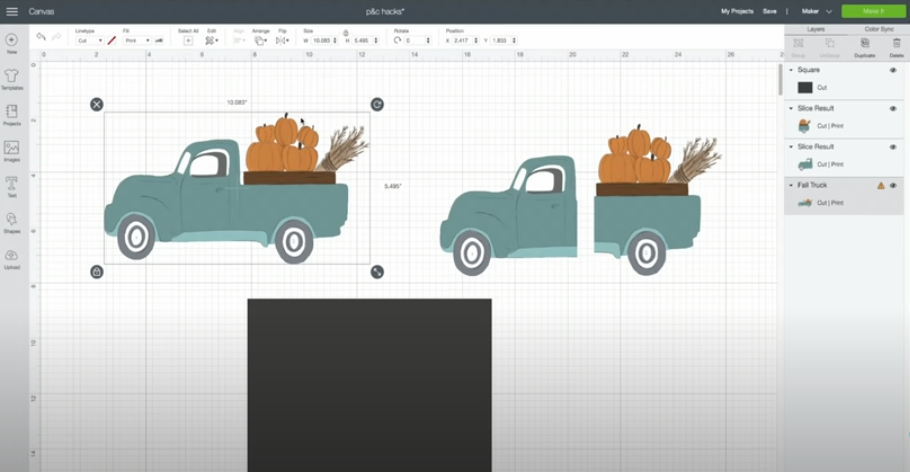 How to make a Print then Cut that is bigger than 6.75 X 9.25
Today, we're working with this vintage truck and pumpkins cut file from here on Makers Gonna Learn. The method we are showing you can be used on any design, though.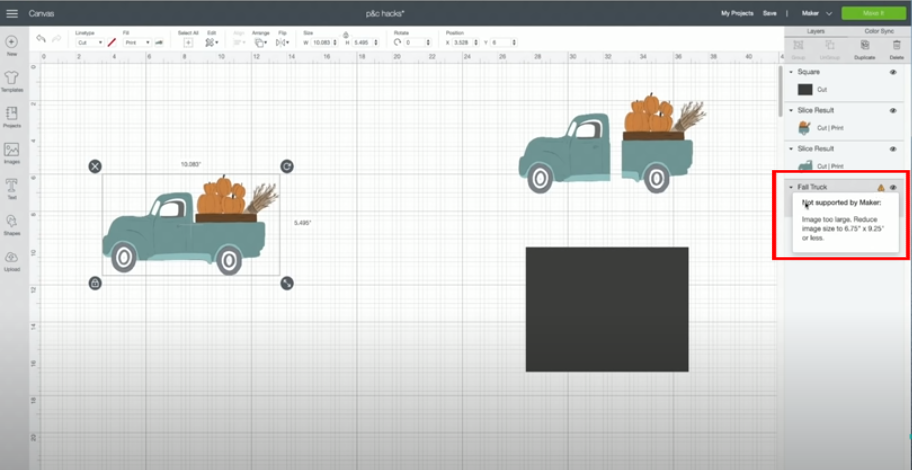 With this file, we're getting a warning over in the Layers Panel. This is letting us know that our design is too big for a Print then Cut craft project. So, our first hack is to slice the design so it's in small enough pieces to accommodate the size restrictions.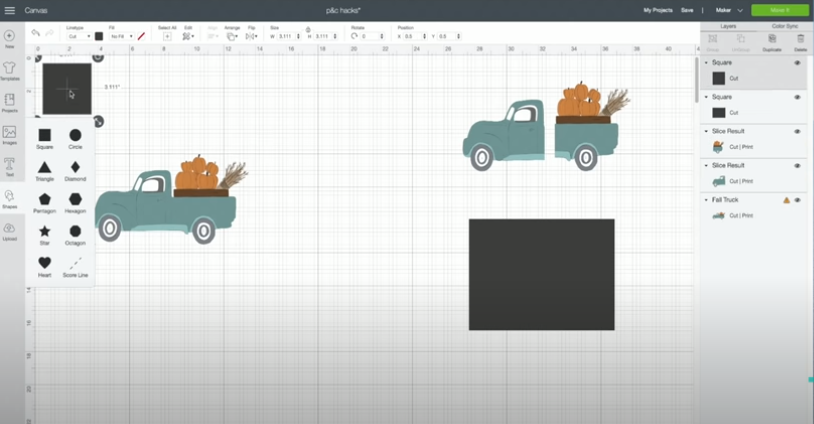 To do this, begin by grabbing a basic shape. We're going to use a square and unlock it so we can resize it as needed. Make this 6.75 by 9.25 to represent the exact size that is the maximum we can use in Cricut Design Space for Print then Cut projects.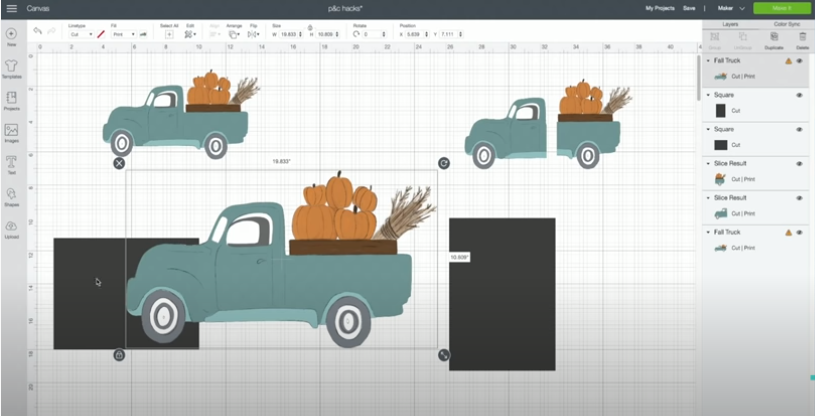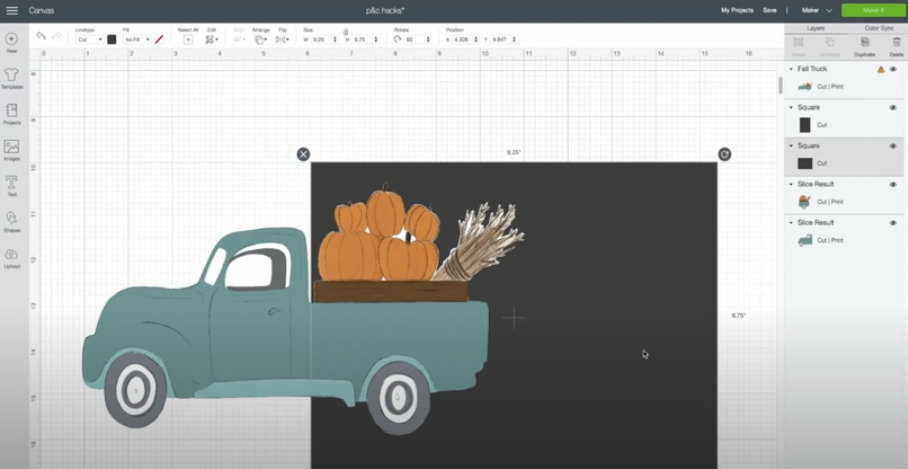 When choosing where you want to slice your design, it's important to think about joining it back together. You want it to be as easy and seamless as possible. We have chosen to cut the truck basically in half. That gives us a nice edge that is easy to place and line up properly again.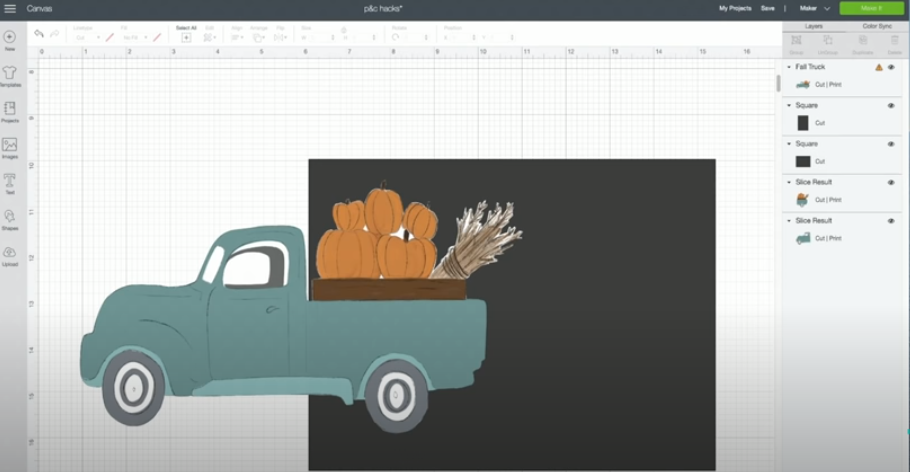 Make sure to select your whole design – both the truck layer and the rectangle layer. Then, go to the bottom of the Layers Panel and click Slice.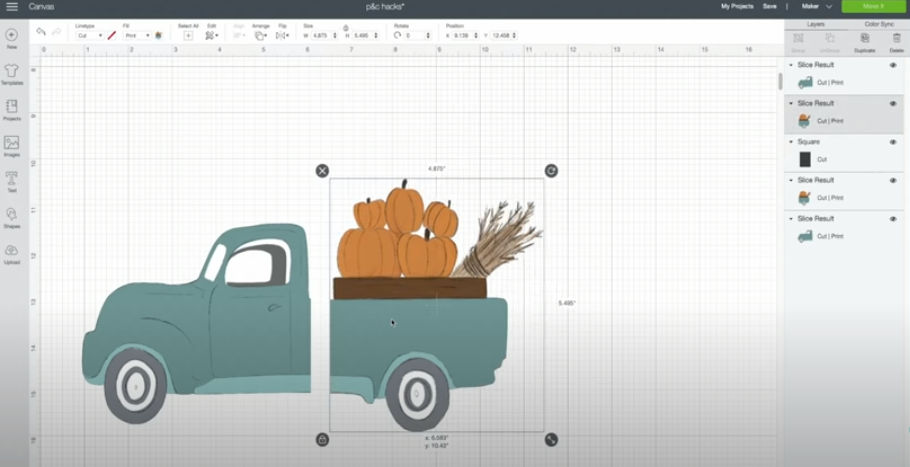 Delete the unnecessary sliced pieces. Your design is cut into smaller pieces that will fit the required Print then Cut dimensions. When you check the Layers Panel, you'll see that there are no more of those warnings telling us that our design is too big.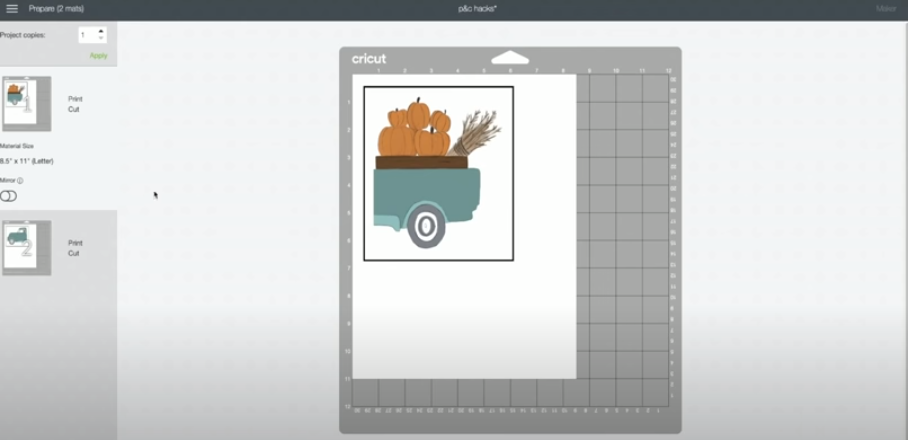 These can now be cut as separate pieces. Then, you can reassemble your truck as you put your design onto your surface material. Easy peasy!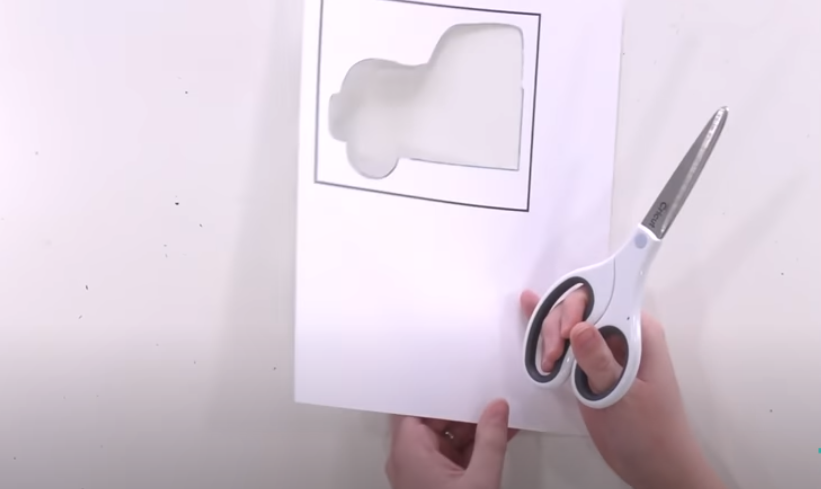 Making the most of your materials
As you can see, after printing, there is still about half a sheet of paper left. We're going to cut that off and save it. We can "trick" the printer into allowing us to use this for another design. Not all printers can do this. If yours doesn't have a top-loading tray or is a bit finicky, it might not work.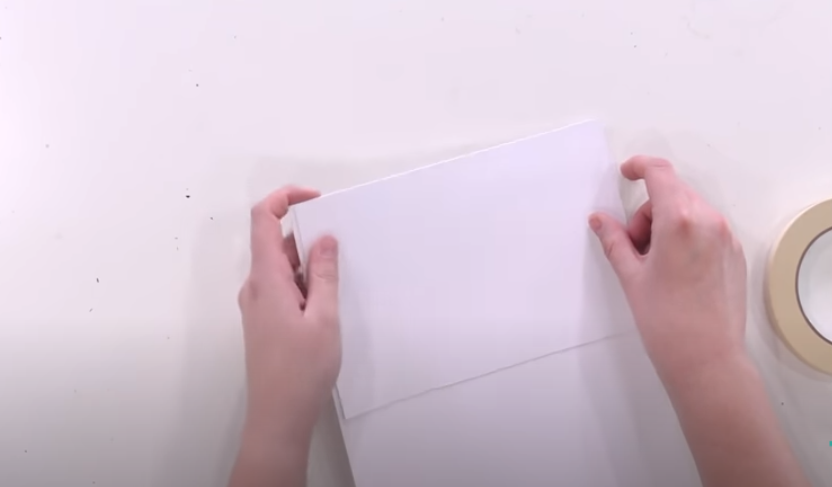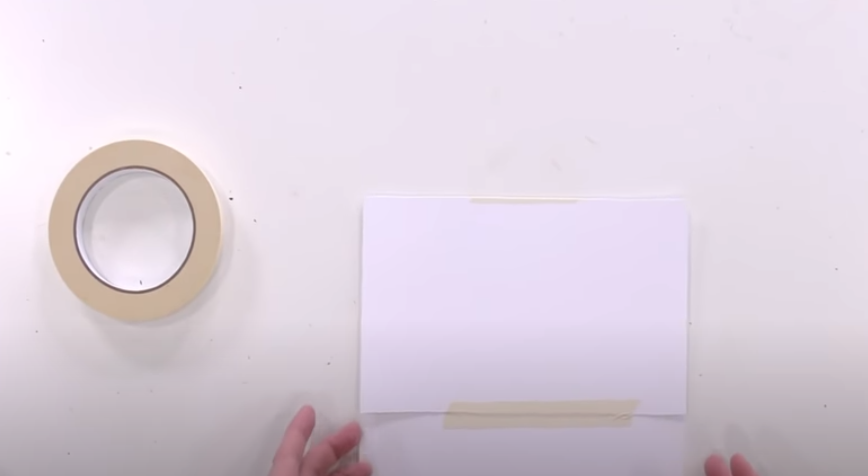 Tape the leftover piece to an 8 1/2 by 11 inch piece of sturdy cardstock using masking tape. This can trick your printer into believing you're putting a regular letter-sized sheet of cardstock into it. Note: You have to make sure that the piece you have taped on goes into the printer first. It needs to be the part that's printed on. This is why this works so well with a top-loading printer.
Reassembling your design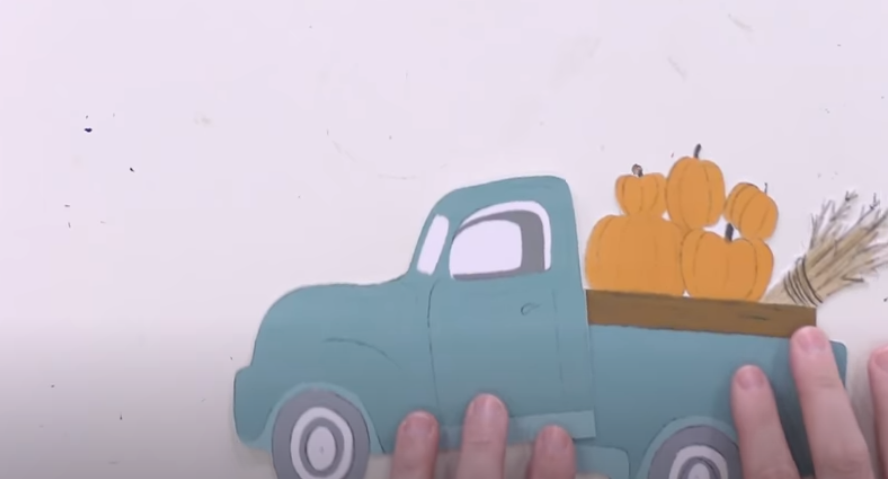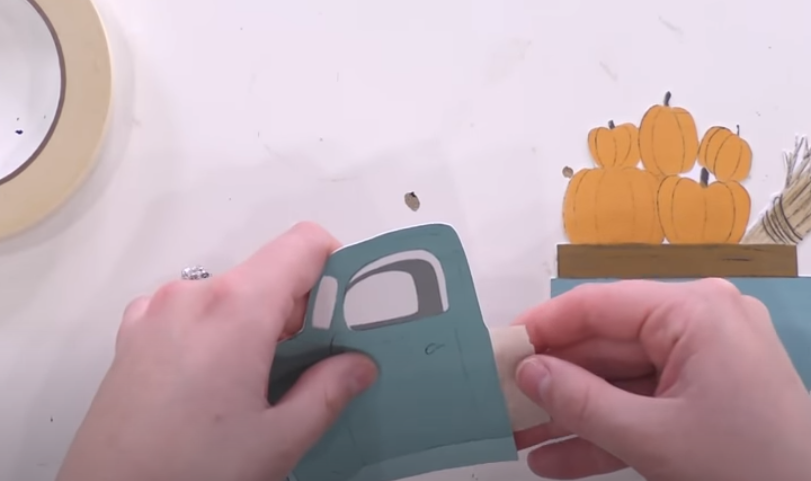 Since we're working with paper, we are going to begin by placing a small piece of masking tape on the back of one half of the design.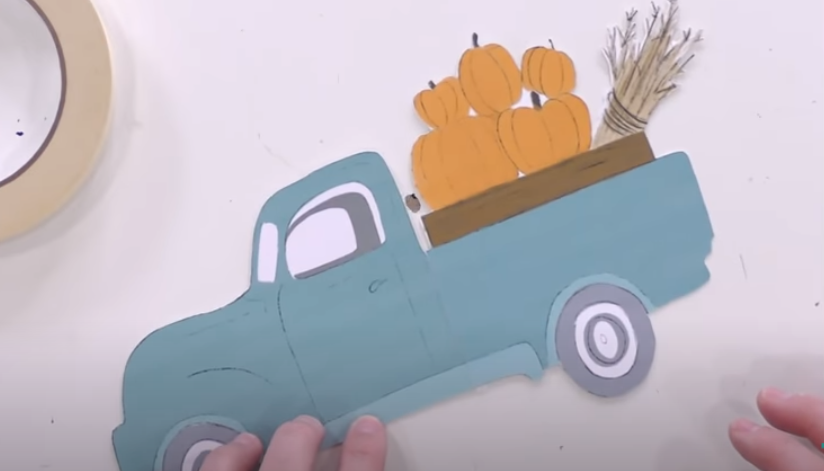 Next, carefully line up the other half and place it down on the exposed tape. It's as simple as that. You now have your truck all in one piece to work with and apply to your surface material as desired.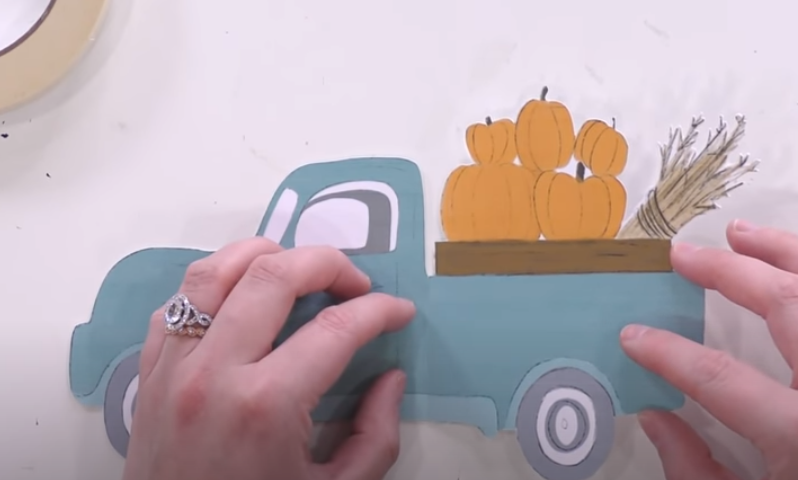 With printable vinyl, it's even easier because it's adhesive backed. Lay down one half of your design. Then, line up the edge of the second half with the first, but don't lay it down just yet. You want to make sure your placement is perfect. Gently curl down the second half until it is lying down right next to the other half.
If you are working with printable HTV, check out this tutorial on how to reassemble your iron-on design.
More Great Cricut Print then Cut Resources
How to Make Stickers Using any Cut File
The Way to get Better Quality with your Print then Cuts – SECRET HACK!
Ultimate Cricut Printer Comparison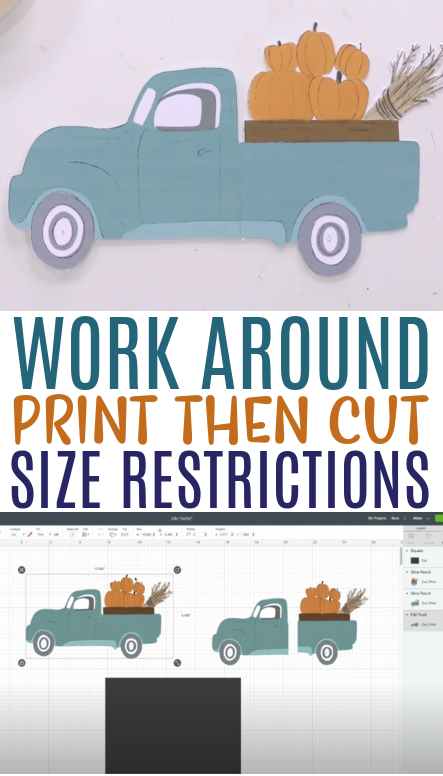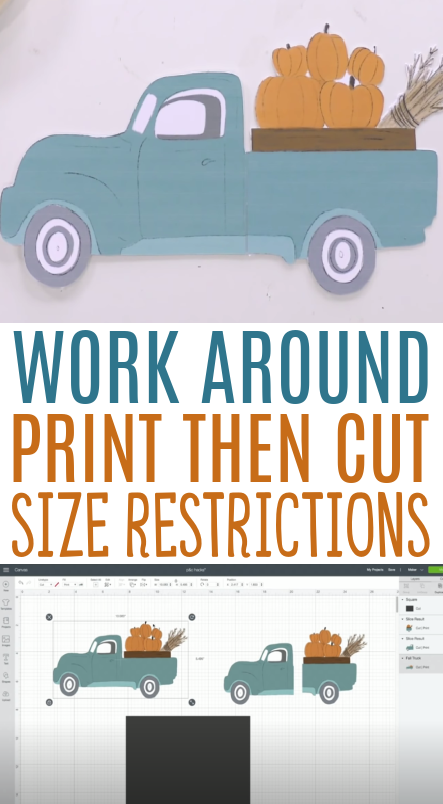 Tanner, Courtney, and the rest of the Makers Gonna Learn Team are all here because we love die-cutting and especially love sharing fun projects and tutorials with fellow makers. We are all great friends and are always having a blast when we are together- you will see this on camera, especially during live streams! We are here to inspire and support you in your crafting journey!