Dollar Store Cricut Hacks You Will Love
Wow! You are going to LOVE these Dollar Store Cricut Hacks we have to share with you today. These are great economical ideas to use with your die cutting machine.
We love to show you how to you can save money on your crafting – and ultimately, craft more! Of course, there are times when you need to invest a little more into some supplies because it will pay off in the long-run. But, there are still lots of ways that you can use dollar store materials and cut down the costs of your craft projects.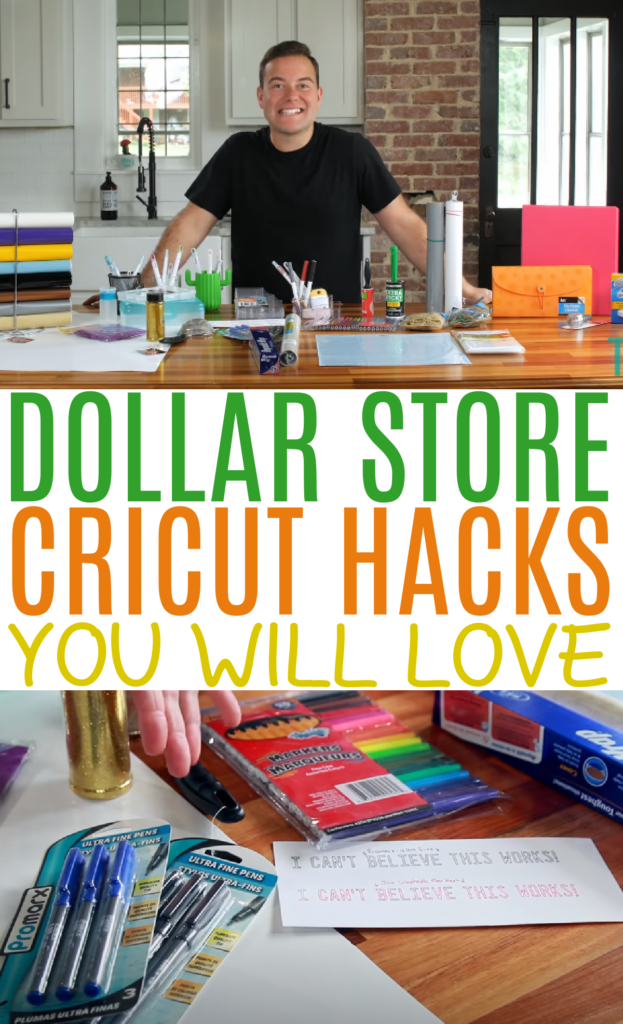 Dollar Store Cricut Hacks
Be sure to check these Dollar Store Cricut Hacks out! You're bound to find some new ideas here that you can use to make crafting with your die cutting machine easier.
USE A SHOWER LINER TO PROTECT YOUR CUTTING MATS.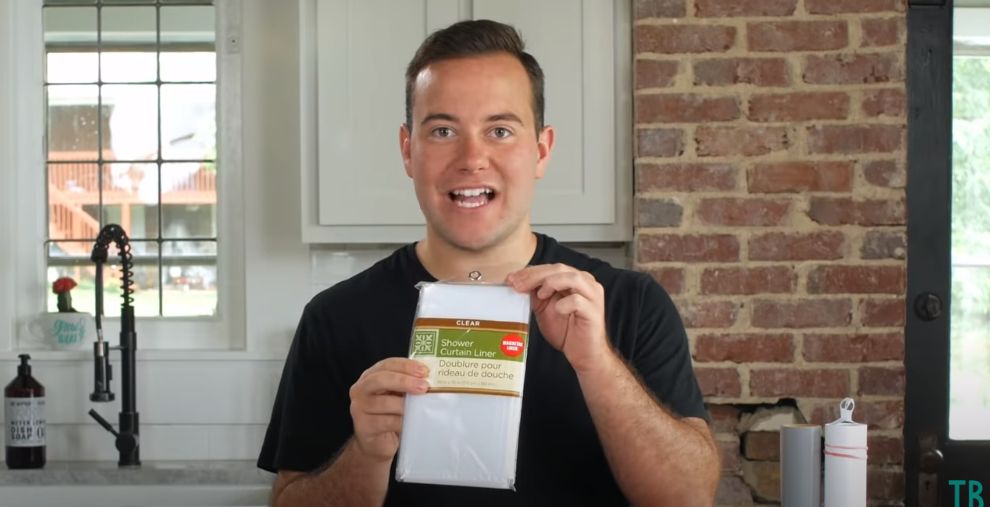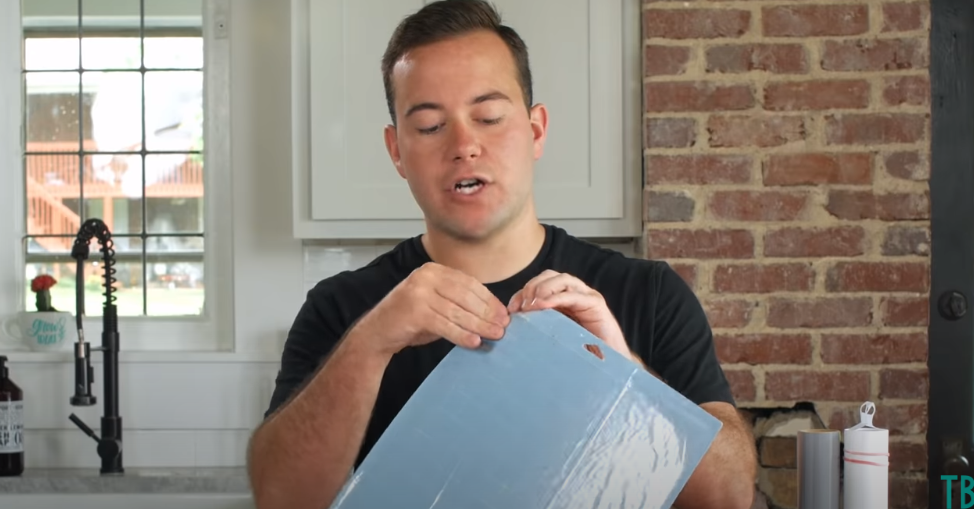 We always advise that you save the protective sheet that comes on your cutting mats. It's a great way to keep them clean and protect them from damage. Sometimes those get lost or damaged themselves. So, instead, grab a shower curtain liner from the dollar store. Cut it down to size and it makes a great replacement protective cover sheet for your cutting mat.
USE CONTACT PAPER WHEN CUTTING FELT WITH YOUR MACHINE.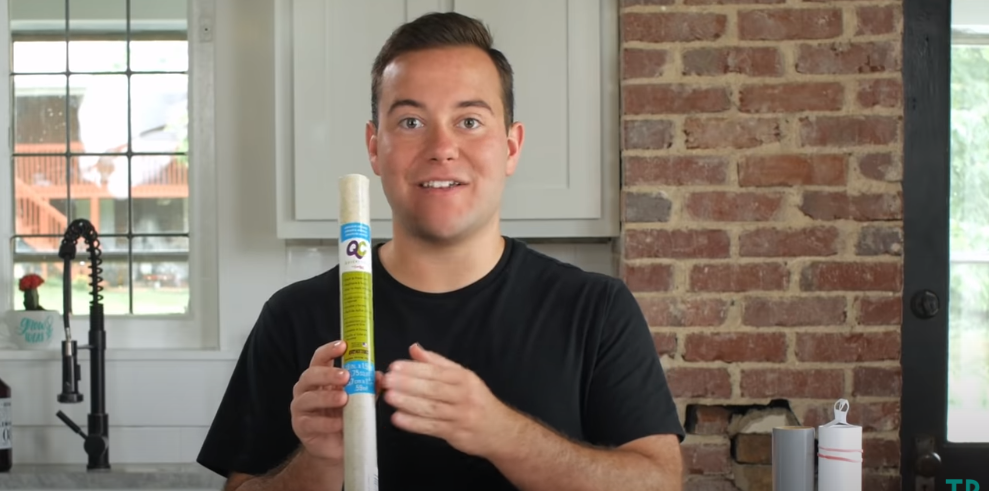 We usually use the clear contact paper, but any kind will work. Simply put contact paper on the back of your felt and then apply it to your cutting mat.
This way, it's the contact paper that is in direct contact with your cutting mat and it won't leave behind all those bits of felt that need to be cleaned up.
FIND ORGANIZERS AT THE DOLLAR STORE TO ORGANIZE YOUR DIE CUTTING TOOLS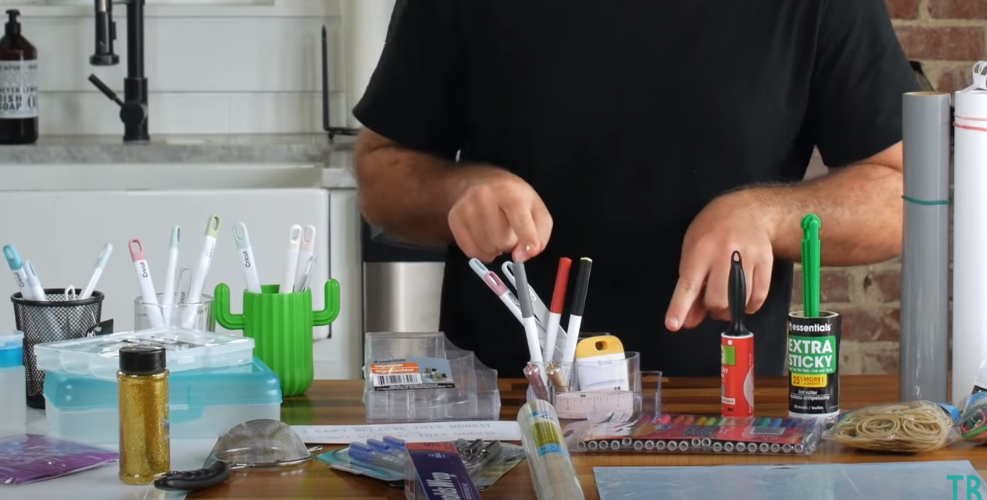 The dollar store is a great resource when it comes to finding organizing bins and caddies. This can help you get your die cutting tools organized and easy to find whenever you want to create a new project.
Grab some hardware organizing cases to keep your embellishments and other small items like blades sorted out. Pencil cases work well for keeping scissors contained.
FIND PENS AND MARKERS TO USE IN YOUR DIE CUTTING MACHINE.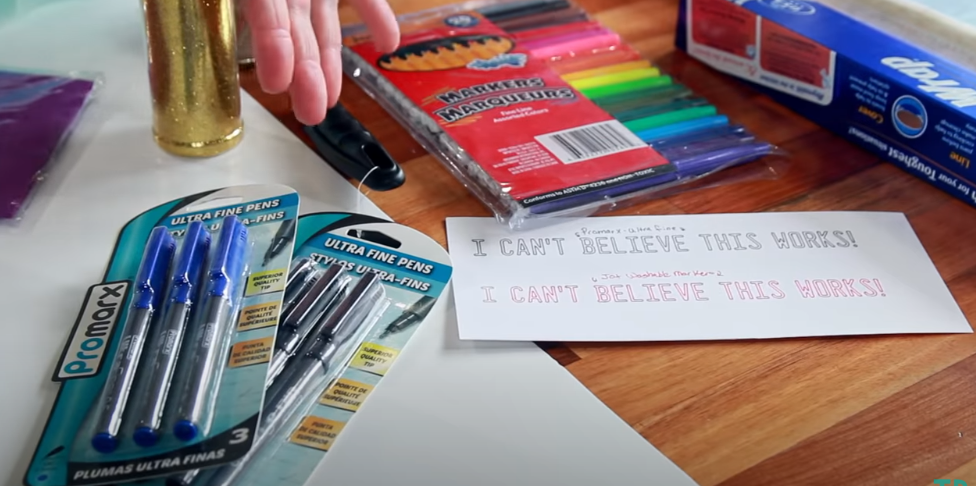 Believe it or not, we have had great luck with using some pens and markers from Dollar Tree in our machines! It's worth testing some out to see if you can get good results from them because they are so much cheaper than Cricut pens.
Tip: If you find the pen isn't fitting snugly into the clamp, use a rubber band around the pen to make it a bit thicker.
ORGANIZE VINYL SCRAPS IN BINDERS AND ACCORDION FILES.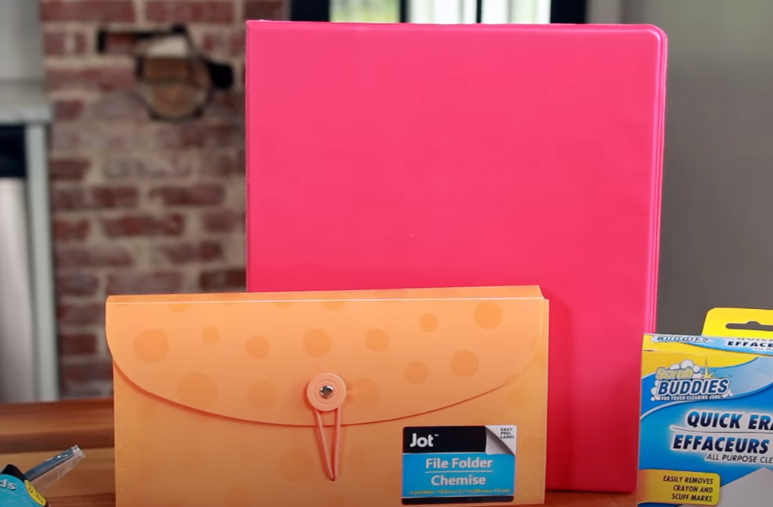 Get some of those clear plastic sleeves to organize larger vinyl scraps in a binder or you can use an accordion file for the smaller ones. This is such a great way to organize them and make it easier to find them later!
EVERY DIE CUTTING CRAFT ROOM NEEDS A LINT ROLLER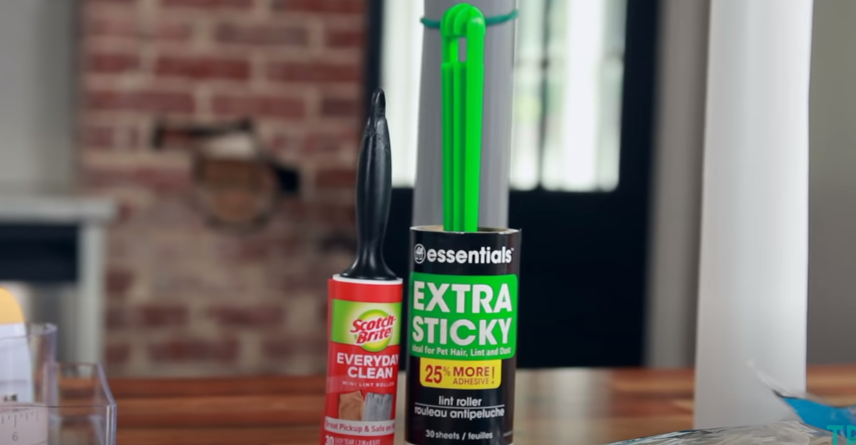 These are great for removing debris from your cutting mat safely. They're also essential if you love to use Cricut Infusible Ink to ensure that your surface material is completely clean and clear of all lint and threads that could interfere with a clear infusion.
USE A STRAINER TO ADD GLITTER TO YOUR PROJECT.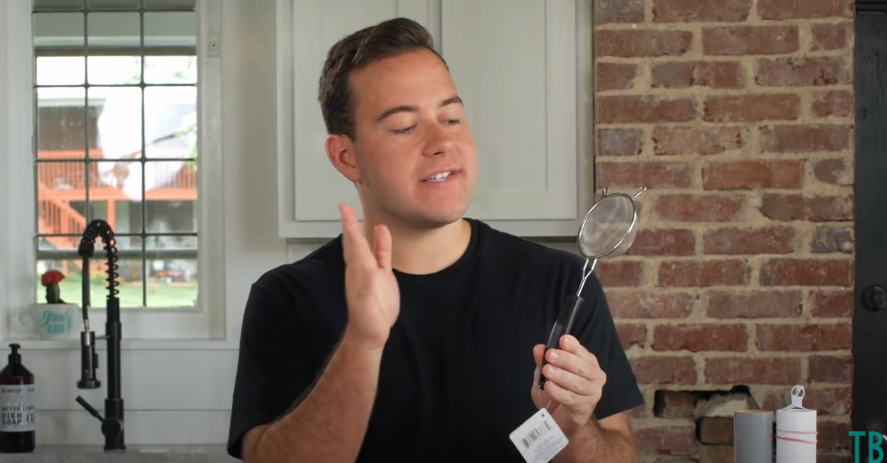 Place the glitter in the strainer and gently pat the side of it to distribute the glitter more evenly over your craft project.
Want to learn some more amazing Cricut tips and tricks? You are going to love our Makers Gonna Master course. It's packed with VIDEO tutorials that will teach everything you need to know to get started with your Cricut machine. These helpful tips and resources will walk you through how to set up and use your Cricut step by step so that you can create the beautiful craft projects of your dreams! Best of all, it's FREE with our Makers Gonna Learn yearly membership!

COVER YOUR WORK SURFACE WITH POSTER BOARD TO PROTECT IT.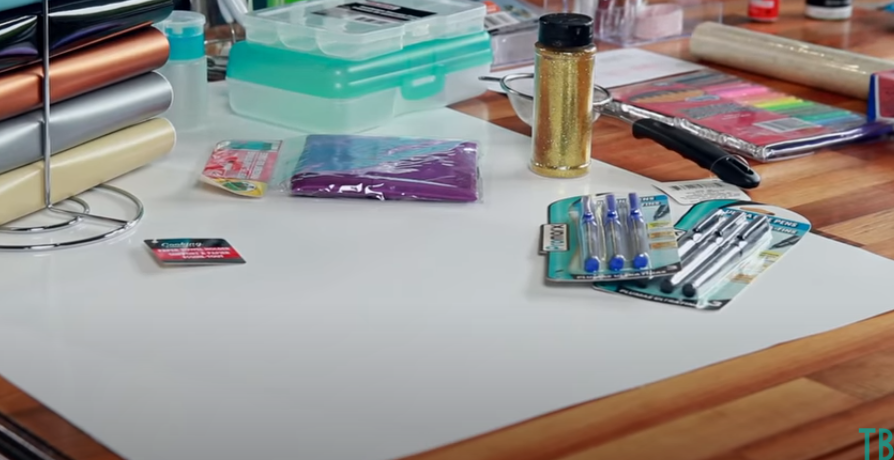 This helps protect your work surface and makes it so much easier to clean up when working with glitter, paint, stains, and so on.
USE CLEAR TOP COAT NAIL POLISH AS AN EMERGENCY SEALER.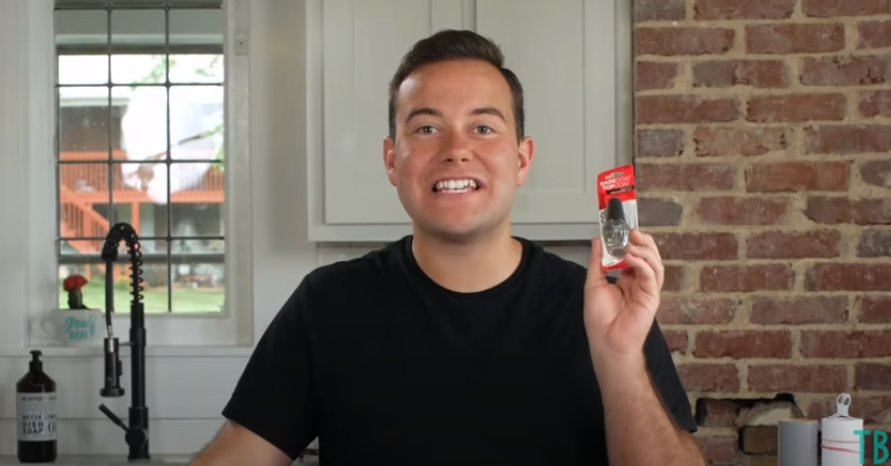 When in a pinch, you can use this clear nail polish to seal a craft project. Obviously, this will only work on smaller items and it's more efficient and economical to use a regular sealant for most projects, but this is great for last minute needs.
KEEP THESE QUICK ERASERS IN YOUR CRAFT AREA.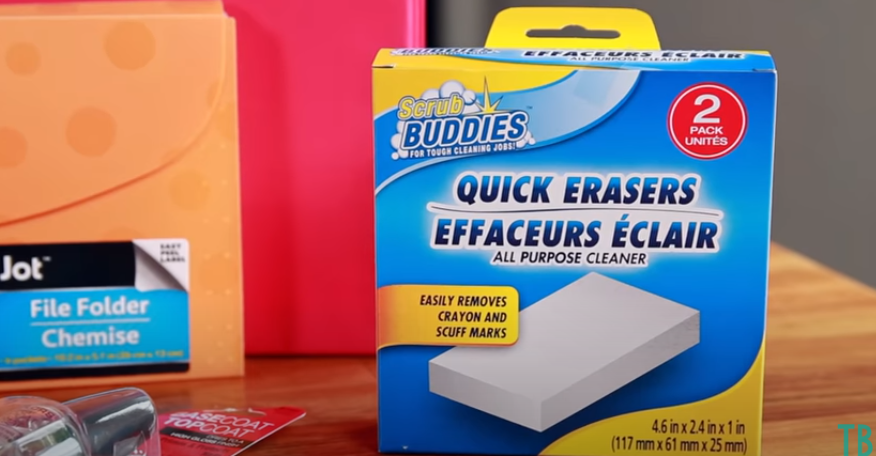 They are so handy for quickly cleaning up scuff marks and stains on your crafting surface! We use these all the time!
USE RUBBER BANDS TO KEEP TRACK OF YOUR OPEN VINYL ROLLS.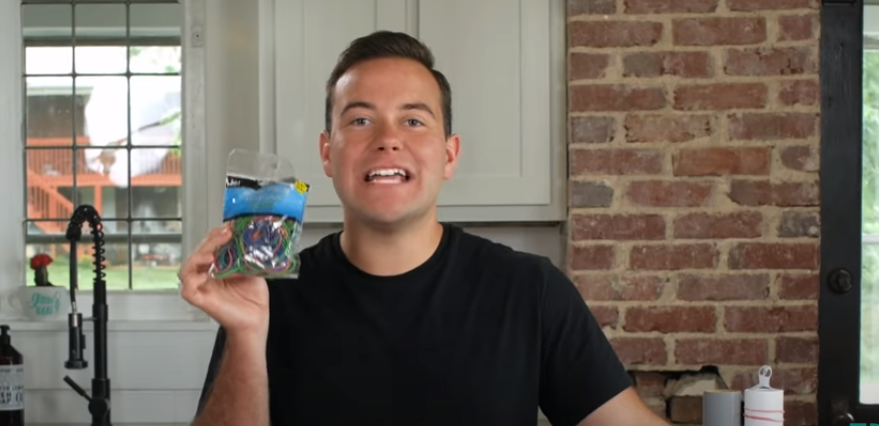 Assign a rubber band color to each different type of vinyl. This way you can keep track of open rolls of vinyl. For example, purple is HTV and green is regular vinyl. The bonus is that it keeps your rolls neat and tidy too!
USE A PAPER TOWEL HOLDER TO HOLD YOUR ROLLS OF VINYL.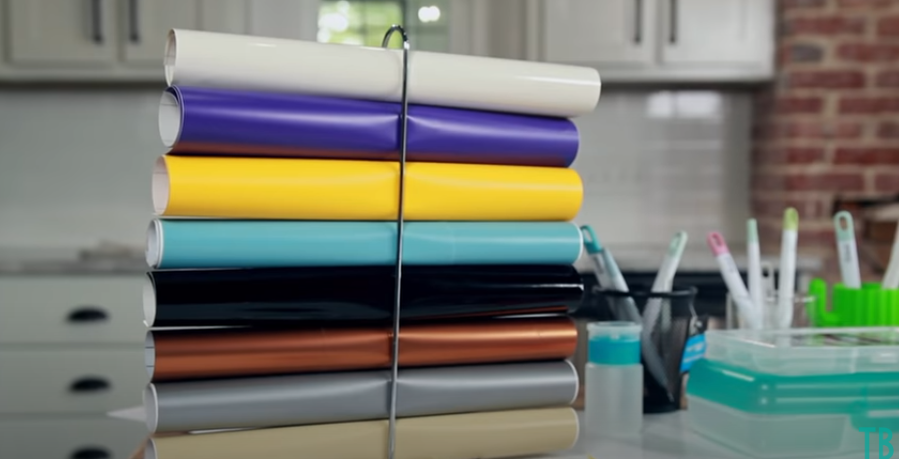 Isn't this a clever idea? We think Rachel is a genius for coming up with this! Place your rolls of vinyl into this paper towel holder to keep them organized and handy!
AN OVER THE CHAIR ORGANIZER HELPS MAXIMIZE STORAGE IN SMALL CRAFT SPACES.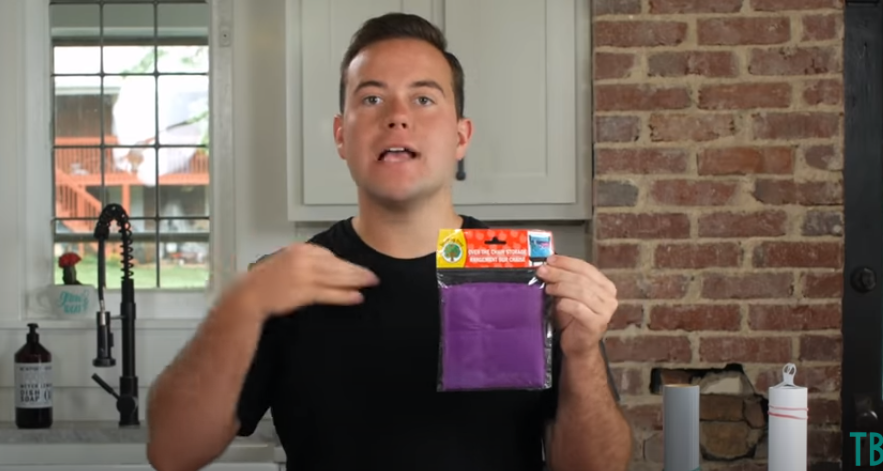 This is a creative solution for small craft spaces! Use an over the chair organizer for smaller pieces of vinyl or other crafting supplies and keep them right at hand..
Be sure to check out our other video chock-full of additional dollar store crafting tips below!
Check out these other amazing Cricut hacks:
Level Up Your Cricut Skills with 5 Hidden Settings
Watch the full video here: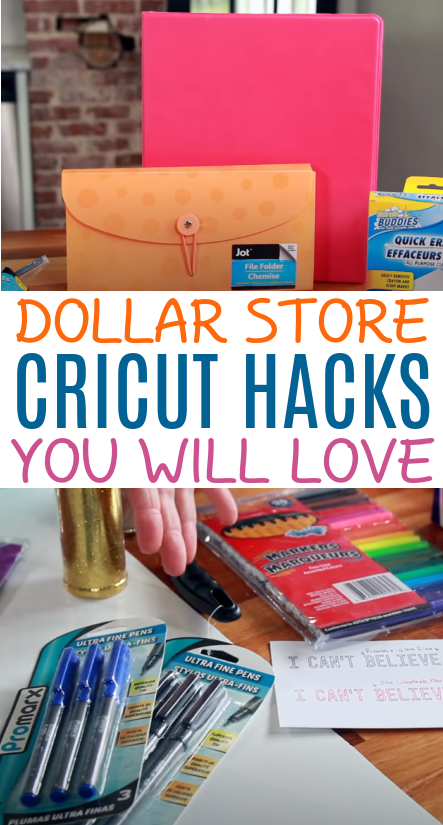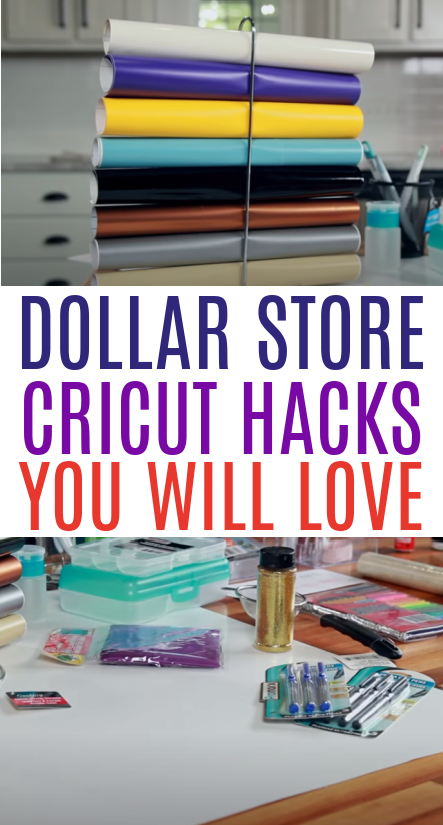 Tanner, Courtney, and the rest of the Makers Gonna Learn Team are all here because we love die-cutting and especially love sharing fun projects and tutorials with fellow makers. We are all great friends and are always having a blast when we are together- you will see this on camera, especially during live streams! We are here to inspire and support you in your crafting journey!