Stencil with Your Cricut
Did you know that you can Stencil with your Cricut machine? You can and it's really easy to do. This is a great way to expand the numbers and types of craft projects you can make with your die cutting machine and get more use out of it.
This is such a fun way to create a design you love, but instead of applying it with vinyl or HTV, you can use it for stenciling for etching, stencil painting, screen printing, and more!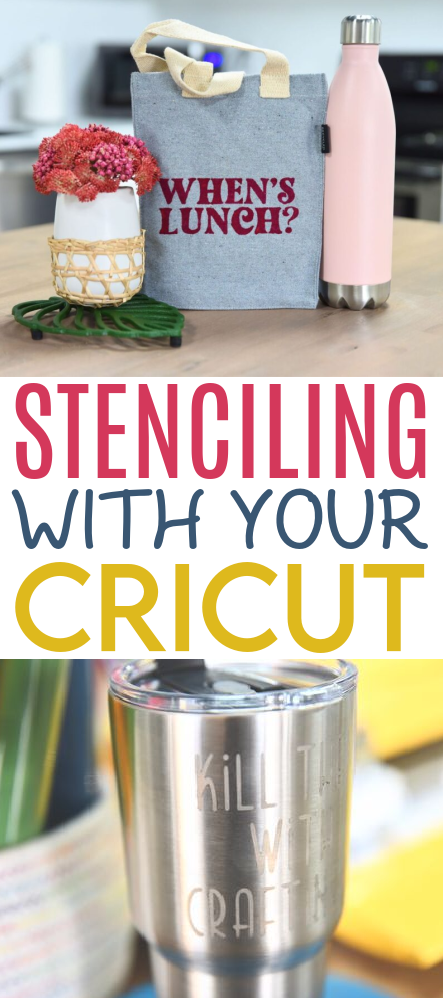 Stencil with Your Cricut
You may have seen that Cricut has a stencil vinyl that you can purchase for use with your machine. This isn't necessary. You can simply use regular vinyl as a stencil and it works really well.
Did you know that you can cut a stencil with your Cricut machine out of freezer paper too? That's how we made the super cute doormat that you'll see in this post!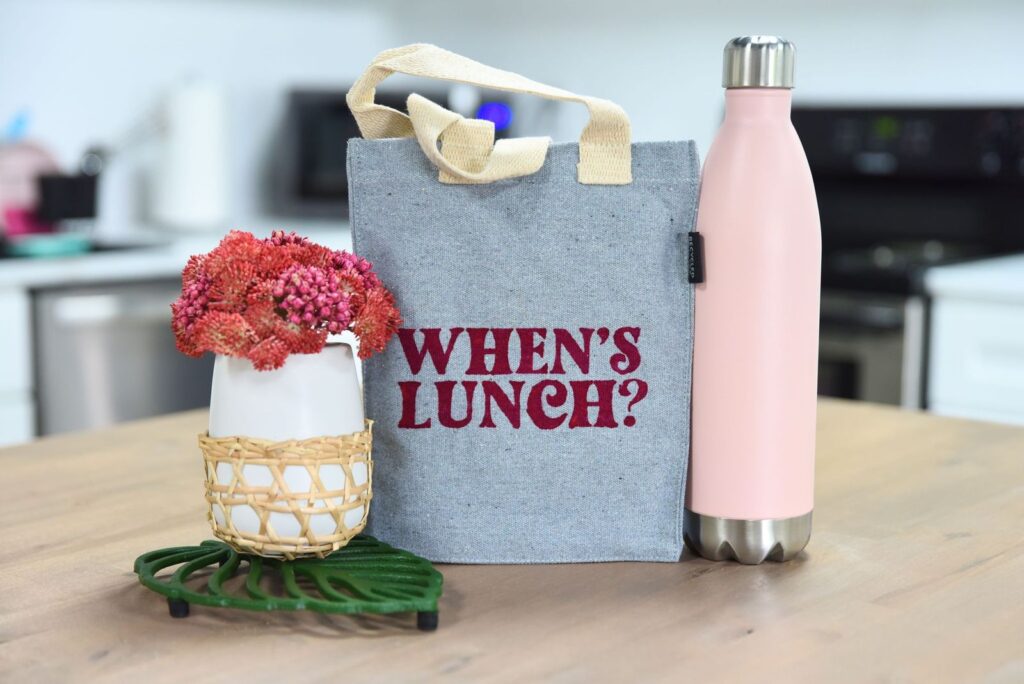 Important tips you need to know about creating stencils with your Cricut machine: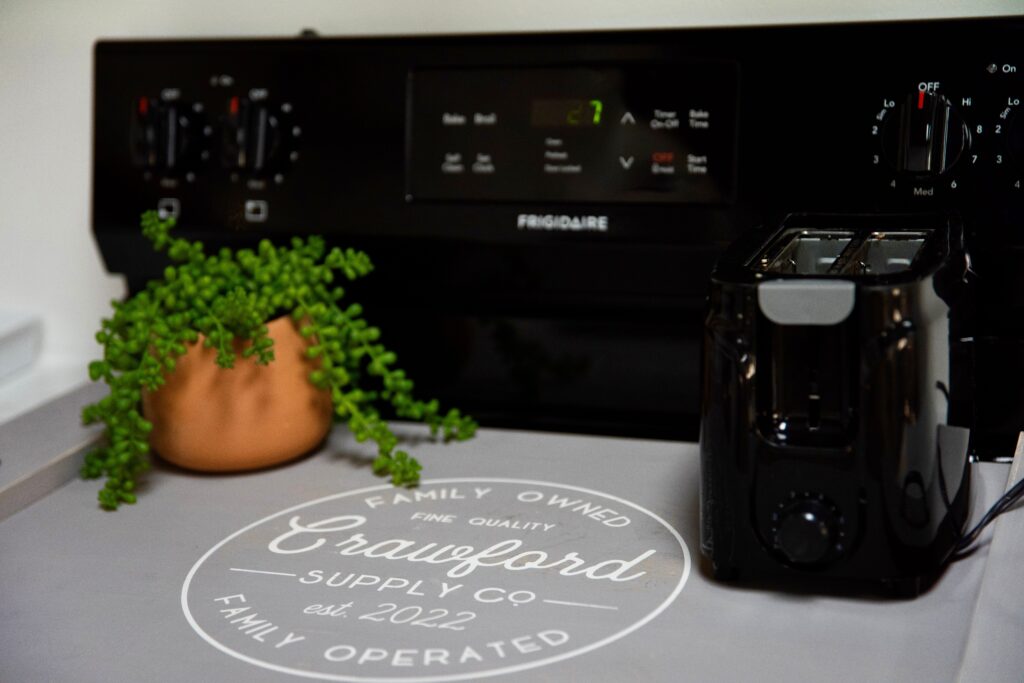 Creating your design:
Basically, you're going to make your design just as you would for any other adhesive vinyl design. Remember that tiny, intricate parts can be more difficult to successfully stencil.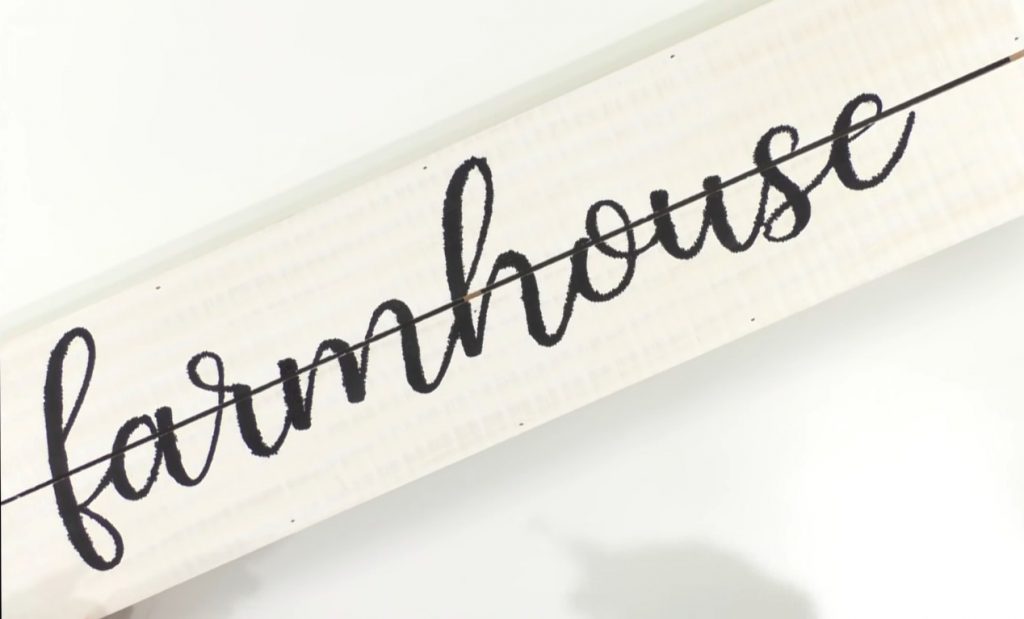 Once you create your design and click Make It, move it over on your mat so that you will have a little extra space around the whole thing. This means you don't have to be quite as precise with your stenciling paint or other media because if you get any excess around your design, you've got room and it won't get on your blank.
If you find that you don't have quite enough room around your design, you can always tape around your design with painter's tape to give some extra protection to your project's surface.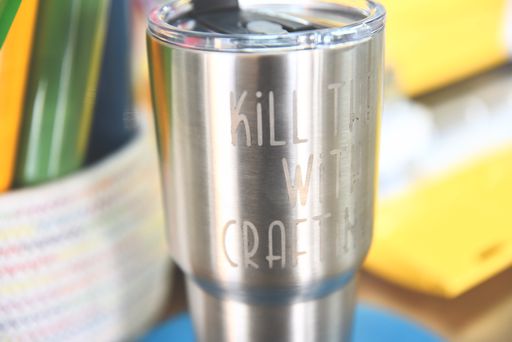 Cutting your stencil
Once your vinyl has been cut, it's really important to remember that this is not a traditional vinyl design that you are going to apply to a surface and leave there. You are going to be applying the vinyl, stenciling, and then removing the vinyl.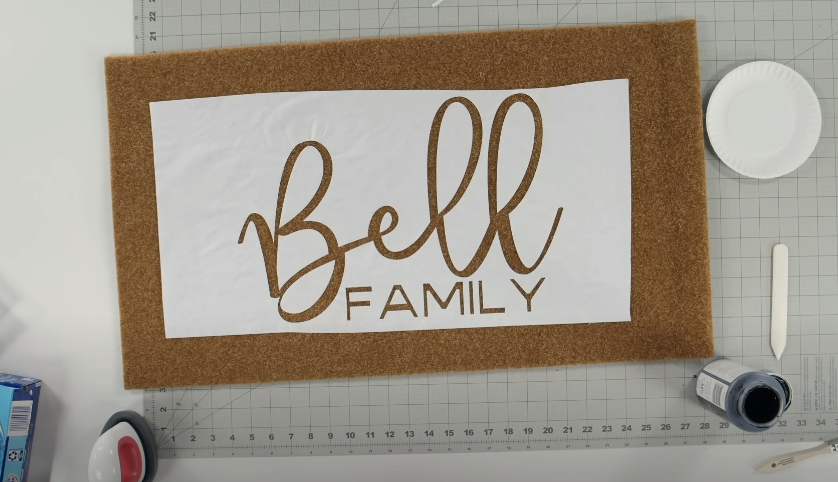 So, when it comes time to weed it, you need to weed the opposite of what you normally do. For example, in the example above, you would usually weed away the excess vinyl around "Bell Family" and leave the letters behind. Here, we've left the background in place and removed the letters.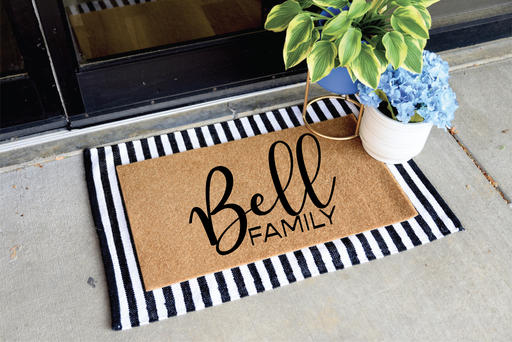 Applying your design
Burnishing well is extra important when it comes to stencils. You need to make sure that the vinyl around the outside of your design is firmly placed onto the surface, especially at that line where the open space of the design meets the vinyl.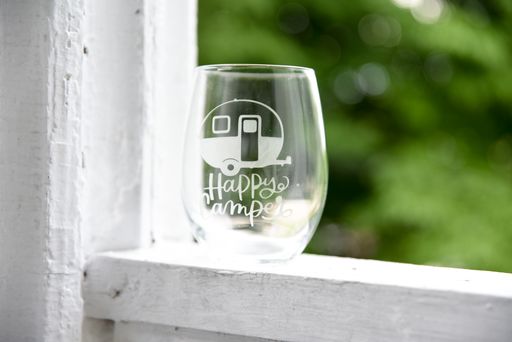 When you apply your paint or other media, you want the stencil so securely adhered that it can't seep under the vinyl.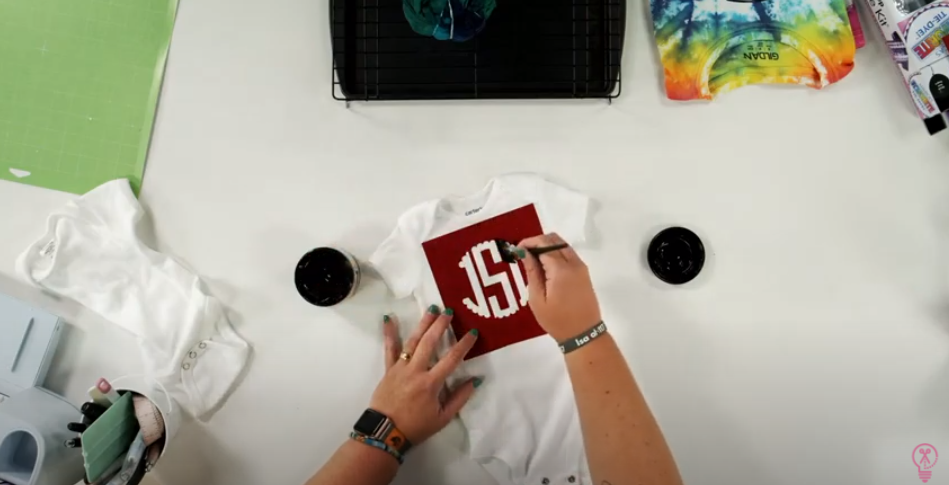 Tips for Stenciling
You can stencil on a wide variety of surfaces. We have some great tutorials for you to teach you how to use stenciling in so many different ways. When it comes to actually doing the stenciling, it's important to use care when applying it.
With paint, you want to apply paint to your brush and then, pounce it on a paper towel or paper plate or something similar, to remove the excess. This helps give you even coverage without having so much paint on the brush that you risk having it seep under the vinyl. You can a nice clean edge!
To get more details on using your Cricut for stenciling, check out these project tutorials:
Using a stencil for etching stainless steel
Using a stencil for etching glass
Doing faux screen printing with a stencil
Freezer paper stenciling on a doormat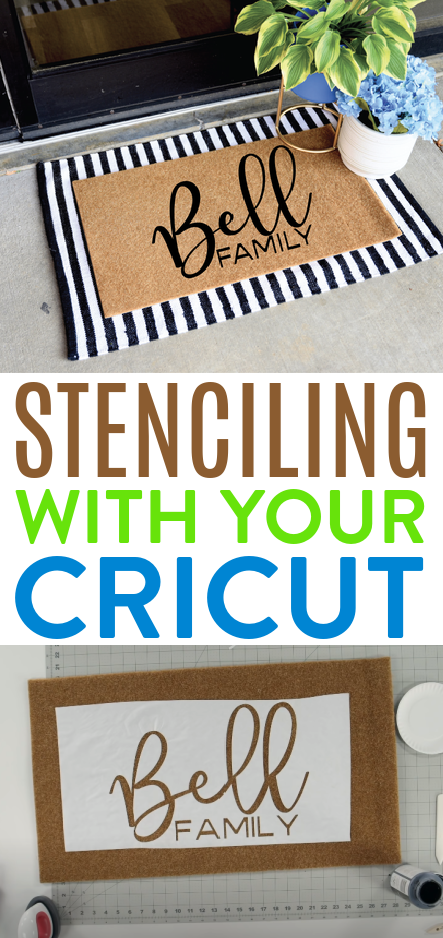 Tanner, Courtney, and the rest of the Makers Gonna Learn Team are all here because we love die-cutting and especially love sharing fun projects and tutorials with fellow makers. We are all great friends and are always having a blast when we are together- you will see this on camera, especially during live streams! We are here to inspire and support you in your crafting journey!