Which Cricut YOU Should Buy
Are you planning to check out the holiday and after-Christmas sales on Cricut machines? If you're a Cricut beginner, this post on Which Cricut YOU Should Buy is going to be very helpful. We're going through the various models and talking about the pros and cons of each.
It's important to have an understanding of what each Cricut machine can do and think about the things you want it make with it so you can make an informed decision. Cricuts aren't cheap and you don't want to buy one and then have regrets.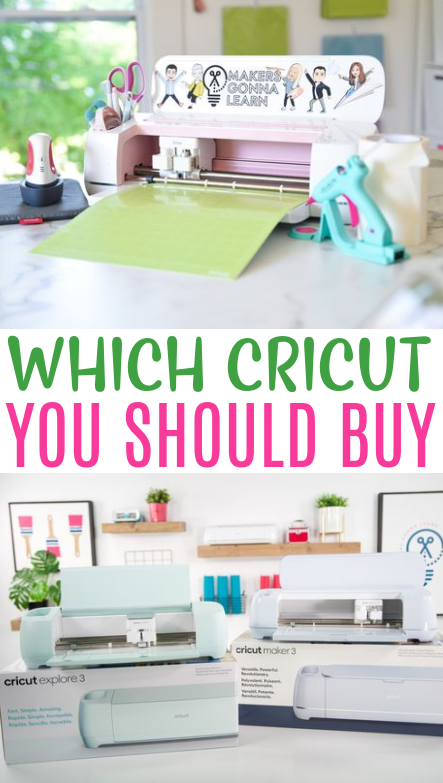 Which Cricut YOU Should Buy
Will it be a Cricut Maker, a Maker 3, Cricut Explore Air 2, Explore 3, or a Cricut Joy? Let's go through the options one by one.
Cricut Joy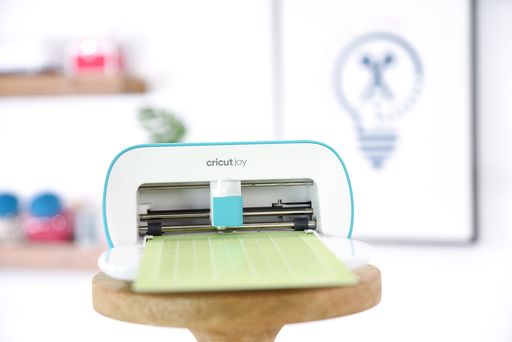 MSRP: $129
The Joy is the smallest and least expensive of all the Cricut machines. Its size is a limitation of the machine. You can cut quite long projects, but they cannot be very wide, unless you piece them together (which does take some practice).
The Cricut Joy cannot do Print then Cut projects so that is another thing to keep in mind. With Print then Cut, you can easily make multi-colored projects that you print out on your printer and then cut with your Cricut machine. This is something you'd definitely want to do when working with a more intricate design that would be a nightmare to cut out of vinyl and layer into one final project.
Cricut sees the Joy as an entry level machine to bring people into the Cricut crafting world for the first time. Unfortunately, if you become a big fan of using your Cricut machine, you are most likely going to find that you outgrow the Cricut Joy quite quickly.
We think the Joy is a great machine to add to your craft supplies if you already have a larger machine because of its portability. You can easily take it anywhere in the house and can even take it on vacation so you can keep on crafting!
Important: The only thing that Joy has that other machines don't is the card mat. This mat allows you to insert a folded card and keep the back of it protected from being cut while cutting the front. It is definitely not a necessity and you can easily make cards without it.
Cricut Explore Air 2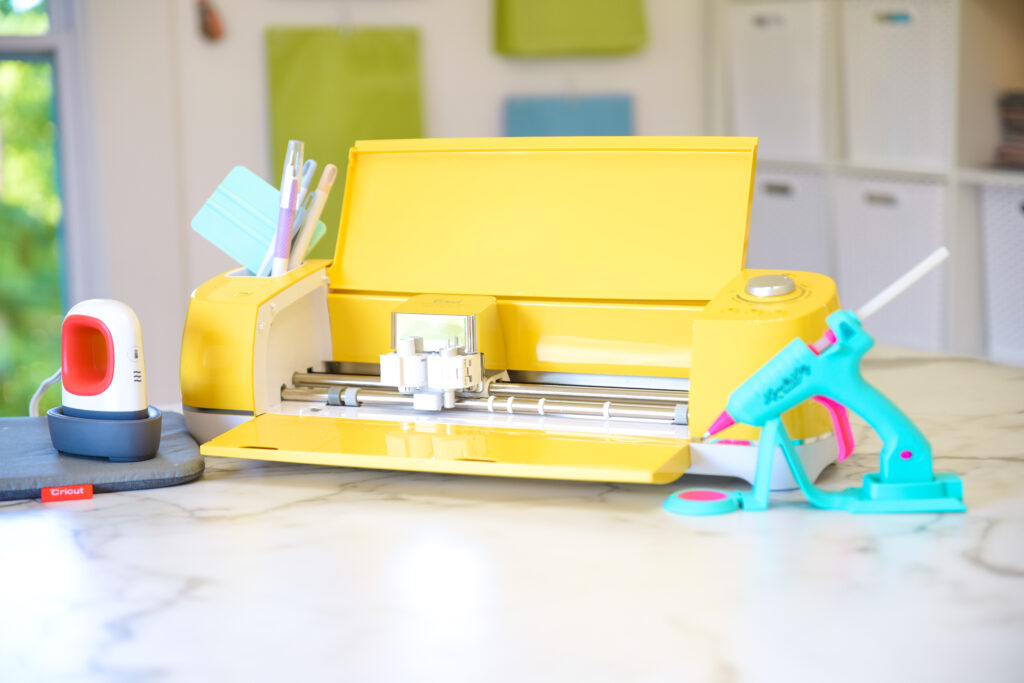 MSRP: $169
The next option is the Cricut Explore Air 2. It doesn't cost much more than a Cricut Joy, but it can certainly do more. With its wider cutting surface, you can make larger projects and it has the capability to create Print then Cut projects too.
For an extra $40, you can have so much flexibility in the function of your machine and the different types of Cricut projects you can make. We have always had really good luck with our Explore Air 2 machine and it has performed really well for us.
Pro tip: Remember that you can head over to the Cricut website and check out their Cricut Machine Comparison too if you need more information!
Please note that the only machines available for purchase on the Cricut website are the Cricut Joy, the Cricut Explore 3, and the Cricut Maker 3. If you want to buy one of the older machines, check places like Facebook Marketplace, Amazon, and Ebay.
Cricut Maker 3 and Cricut Explore 3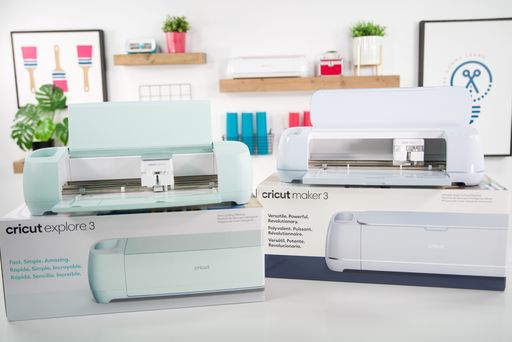 These are the newest Cricut machines. It's important to note that if you're shopping around for a new Cricut machine, Cricut generally does not start discounting their new machines until they are a year old. If you do find a deal on one, you might want to grab it because you may not see another one for quite some time.
Cricut Maker 3 MSRP – $399.99
Cricut Explore 3 MSRP – $299.99
Reminder – you can almost purchase TWO Cricut Explore Air 2 machines for the price of one Explore 3!!!
These two new machines have the ability to use Smart Materials and do matless cutting which is something that some people prefer. In addition, the Explore 3 can cut over 100 materials and the Maker can cut over 300 materials. Both machines are faster and quieter than the previous models.
Pro tip: Without a cutting mat, you won't be able to do some projects such as using Infusible Ink, cutting materials that are less than 6 inches wide, using the scoring stylus or scoring wheel, and others.
With an Explore machine, you can use the Fine Point Blade, Deep Cut Blade, Bonded Fabric Blade, Scoring Stylus, Foil Transfer Kit, and Pens and Markers.
With a Cricut Maker – whether it be the original Cricut Maker or the Maker 3 – you can use all of those as well as the adaptive tool system and the blades and tools that go with it so that you can perform expanded functions with it such as cutting wood with the knife blade, debossing, engraving, perforation, cutting fabric that isn't bonded, and more.
However, it's important to consider whether you would use these tools enough to justify the extra cost. There's no sense in paying more to get something you would never use.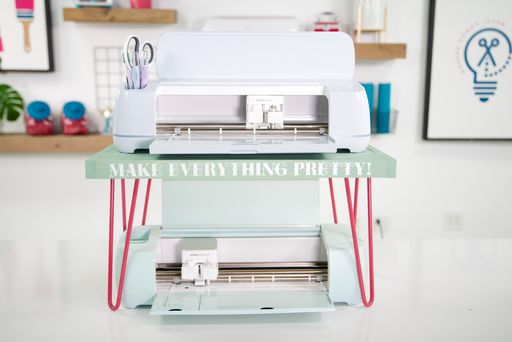 Explore or Maker?
Some of you might be thinking that if the Cricut Maker can do more than the Explore and you can afford it, you might as well get it, right? Well, yes and no. If you think you are going to have regrets with the Explore because eventually, you're going to want to be able to do all of the projects that a Maker can do, that's worth considering.
But it's also important to know that those additional tools and functions aren't as reliable as a Fine Point or Deep Cut blade. You won't get the same quality of cut with those tools (Knife Blade, Rotary Blade, etc) that you would with the basic blades.
Another important consideration is the weight of the machines. With its 10x cutting pressure, the Cricut Maker becomes a somewhat heavy machine that you aren't going to want to move around all the time.
Finally, you should know that other than the Fine Point blade, the other blades and tools are a separate purchase. The Rotary Blade used to come with the Cricut Maker, but it is no longer included with the Maker 3.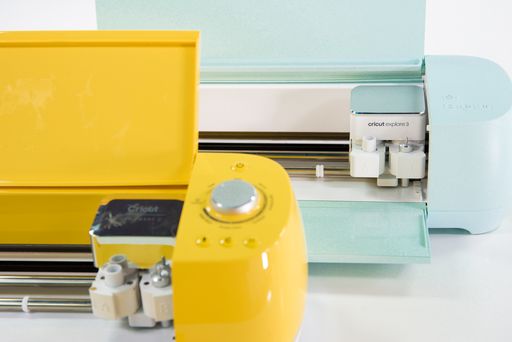 Whichever Cricut machine you choose, it is important to take it out of the box and use it! We hear of people who get intimidated and leave them in the box for weeks, months, and even years! You invest money in it – be sure to get all you can out of it.
In addition, be sure to take care of your machine and maintain it so it keeps working well for a very long time!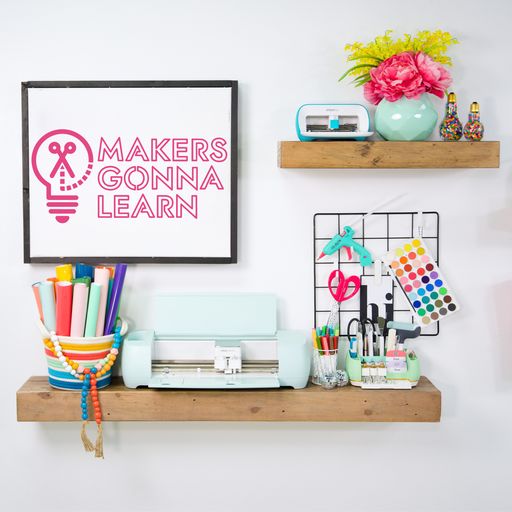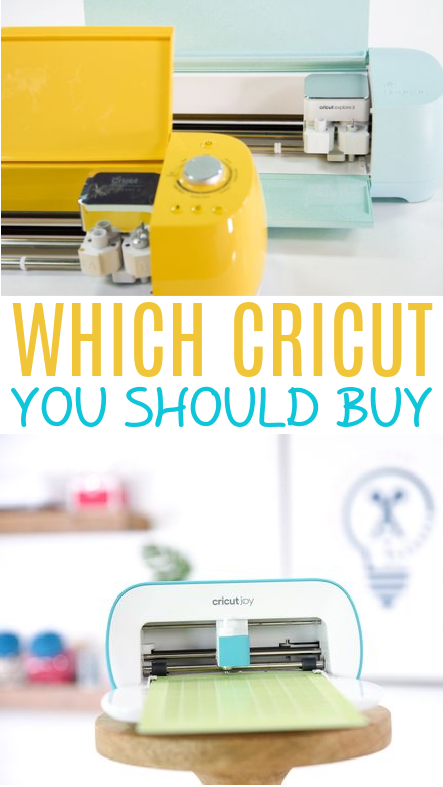 Tanner, Courtney, and the rest of the Makers Gonna Learn Team are all here because we love die-cutting and especially love sharing fun projects and tutorials with fellow makers. We are all great friends and are always having a blast when we are together- you will see this on camera, especially during live streams! We are here to inspire and support you in your crafting journey!