Complete Guide to Iron On
There are many different kinds of vinyl available for use with your die cutting machine. In this Complete Beginner's Guide to Iron On, we are going to go into detail about what it is and how to use it.
If you are new to working with Cricut or Silhouette and creating vinyl craft projects, this will be the perfect starting point for you. Let's dive in and show you all of the amazing things you can do with iron-on vinyl.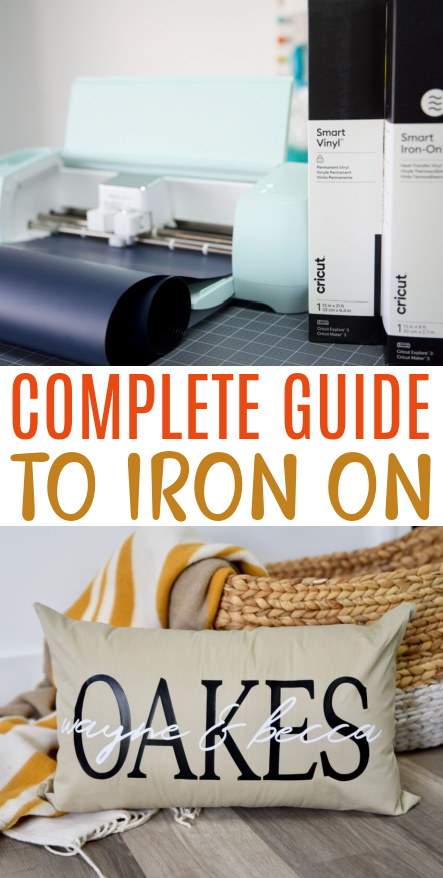 Complete Beginners Guide to Iron On Vinyl (also known as HTV or heat transfer vinyl)
What is Iron-On Vinyl?
Iron-on vinyl is also known by two other names: Heat transfer vinyl or HTV. Cricut refers to theirs as iron-on. Our preferred brand of HTV for most uses is Siser Easy Weed. It's one that we find easier to work with and less expensive than Cricut brand.
There are two basic types of vinyl: adhesive vinyl and iron-on vinyl. As the name implies, iron-on vinyl is applied with heat.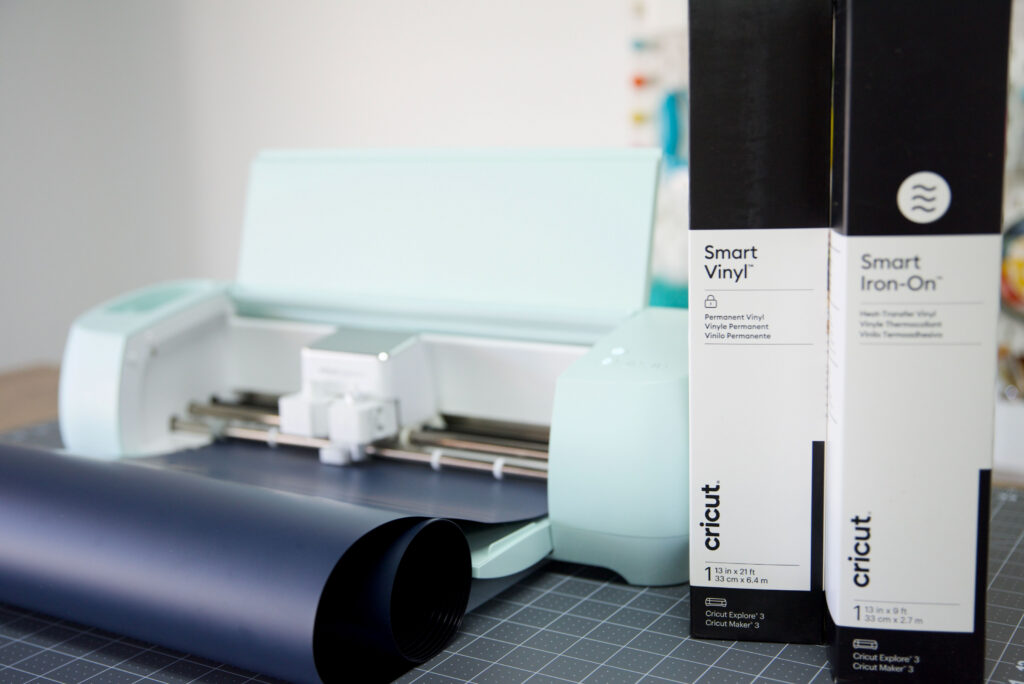 What types of Heat Transfer Vinyl are available?
There are many types of HTV available. These include such options as standard, glitter, holographic, pearlescent, glow in the dark, flocked, and even, chalkboard. There is also a specific type of heat transfer vinyl you can use for stretchy fabrics. You can even use patterned iron-on vinyl!
Cricut Smart Materials are available in iron-on vinyl too. You can use this for matless cutting with the new Cricut Maker 3 or Cricut Explore 3.
You can learn how to use some of these specialty iron-on vinyl variations here:
How to use Cricut Sportflex (for stretchy materials)
Pro tip: When trying out a new type of vinyl, it's always a good idea to make a test cut before cutting out your entire project. This will ensure that you have all of your settings correct and give you the best possible results.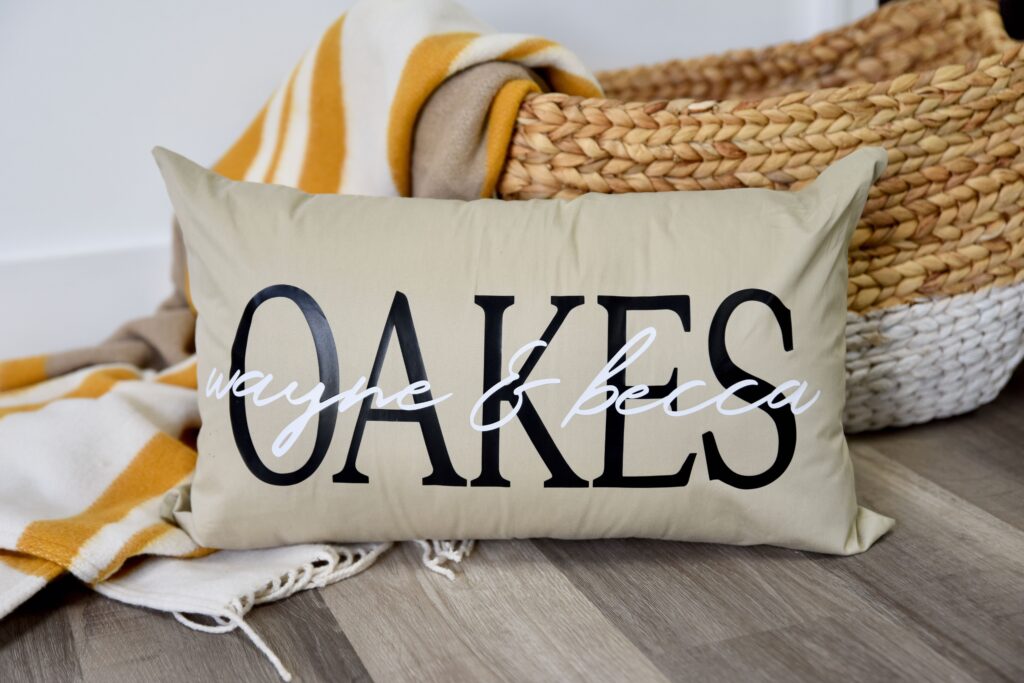 What is it used for?
In general, HTV is used for fabric items such as tote bags, makeup cases, t-shirts, sweatshirts, pillow covers, towels, blankets, socks, shoes, hats, flip flops, baby onesies, and more. But did you know that you can also use iron-on vinyl on wood and leather? You can even apply heat transfer vinyl to tumblers!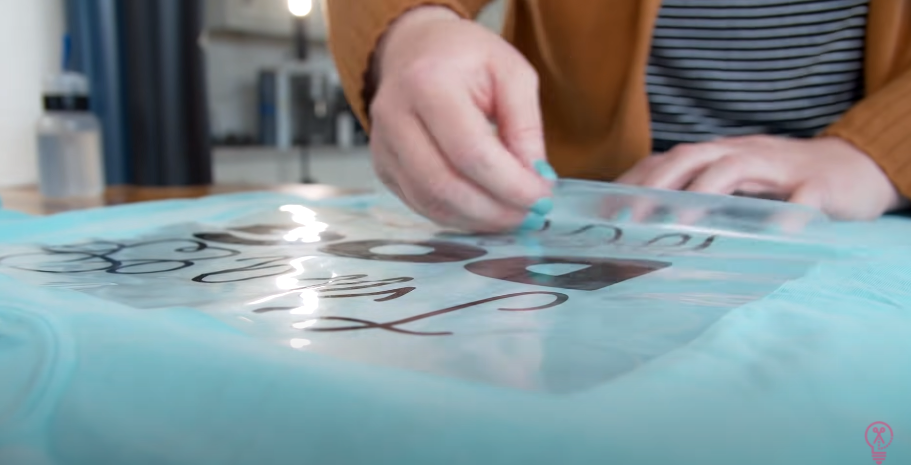 How to prepare HTV
Unlike other types of vinyl used for die cutting, iron-on has built-in transfer paper. So, when you look at your heat transfer vinyl, you'll see that one of the sides is shiny. That's the built-in transfer paper.
This is SO important >>> You will need to lay your HTV shiny side down on the mat for cutting. Be sure to mirror your image/text in Cricut Design Space so that it comes out the right way after cutting.
Mirroring flips your design so that it's backwards. The reason for doing this is because of that built-in transfer tape. You're going to be placing that transfer tape down onto the mat and then cutting from the side with the heat-activated adhesive on it.
Pro tip: some people like to place a sticker on their die cutting machine saying "MIRROR YOUR DESIGN" to remind them to mirror when needed. .

How to cut and weed HTV
There really aren't any differences between cutting and weeding regular adhesive vinyl and heat transfer vinyl. The most important thing is to ensure that you have set your materials correctly in Cricut Design Space. Attempting to cut glitter HTV when your machine is set for regular adhesive vinyl is a recipe for disaster.
When cutting most vinyl, you will use your green StandardGrip cutting mat and the Fine Point Blade. Remember that it has built-in transfer tape so you don't need to apply that.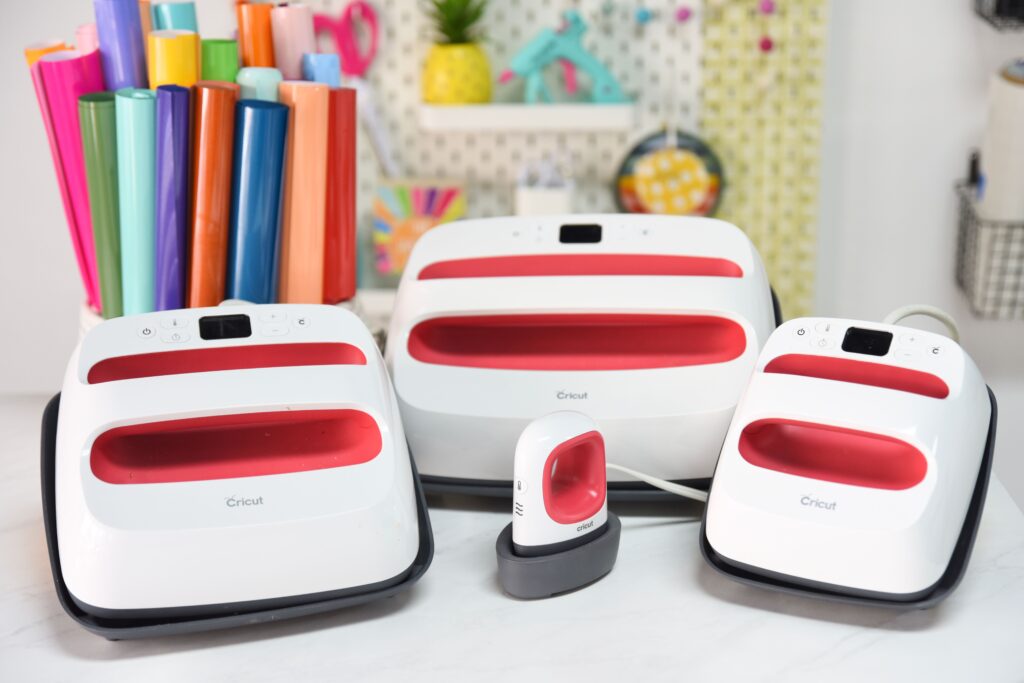 How to heat Iron-On Vinyl
The reason this kind of vinyl is called heat transfer vinyl or iron-on vinyl is because you have to use heat to activate the adhesive and adhere it to your surface. You can use a Cricut EasyPress, a heat press, or a household iron.
We like to use a Cricut EasyPress. It's easy to use and we find it much better for getting the best results. Heat presses work well too, but they do take up more space so bear that in mind if you're thinking about purchasing one. We love that the EasyPress is portable and provides even heat to your design.
We have a comprehensive guide to the Cricut EasyPress here. If you're thinking of getting one, have a look. We'll talk about the pros and cons of each model and compare it to other heat sources as well.
It is possible to use a household iron, but it can be trickier. The heat is generally uneven, meaning that you may get inconsistent results. Some people do like to begin with an iron when they're just getting started. If that's your preference, you can find our tips and tricks for using HTV with a household iron here.
Pro tip: The Cricut EasyPress Mini is inexpensive and easy to use. We have also found an off-brand mini heat press that worked really well and was even cheaper.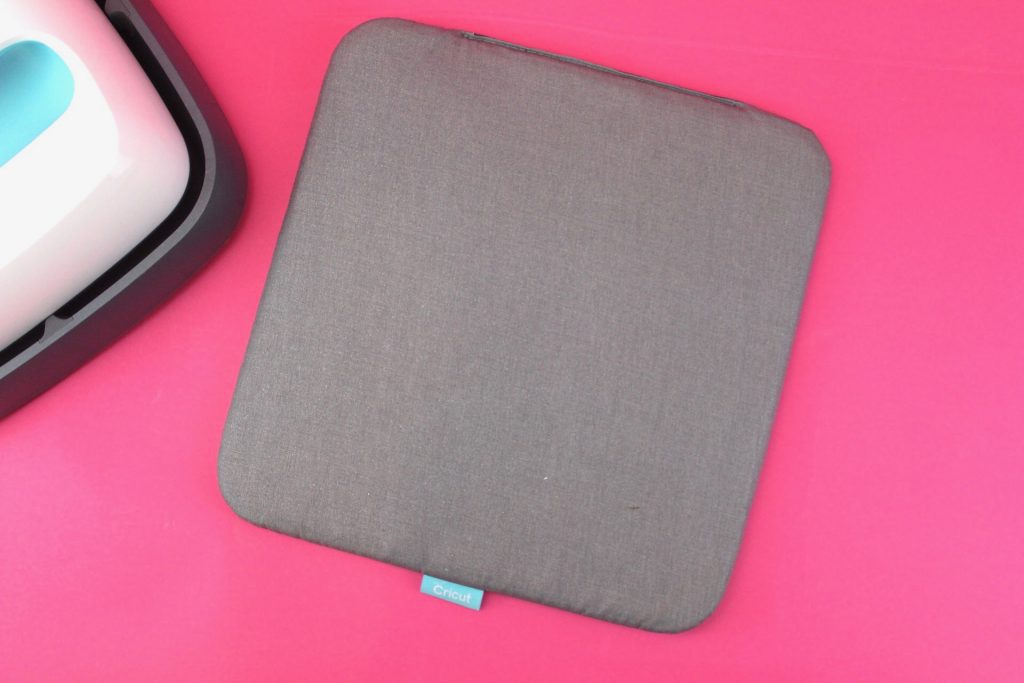 What do I place under the HTV when heating it?
We have the Cricut EasyPress mats and love them! They are definitely game-changers! Each of the mats have properties in them that take the heat and sends it right back up to your surface material. You can also purchase pressing pillows that are meant to do the same thing, but we haven't tried those ourselves.
As an alternative, you can use a terry cloth towel. Be sure that it's folded three or four times to achieve that even pressure you need for good results.
Whether you're using an EasyPress mat or using a terry cloth towel, you definitely want to work on a sturdy table or counter top to protect yourself and get the best results.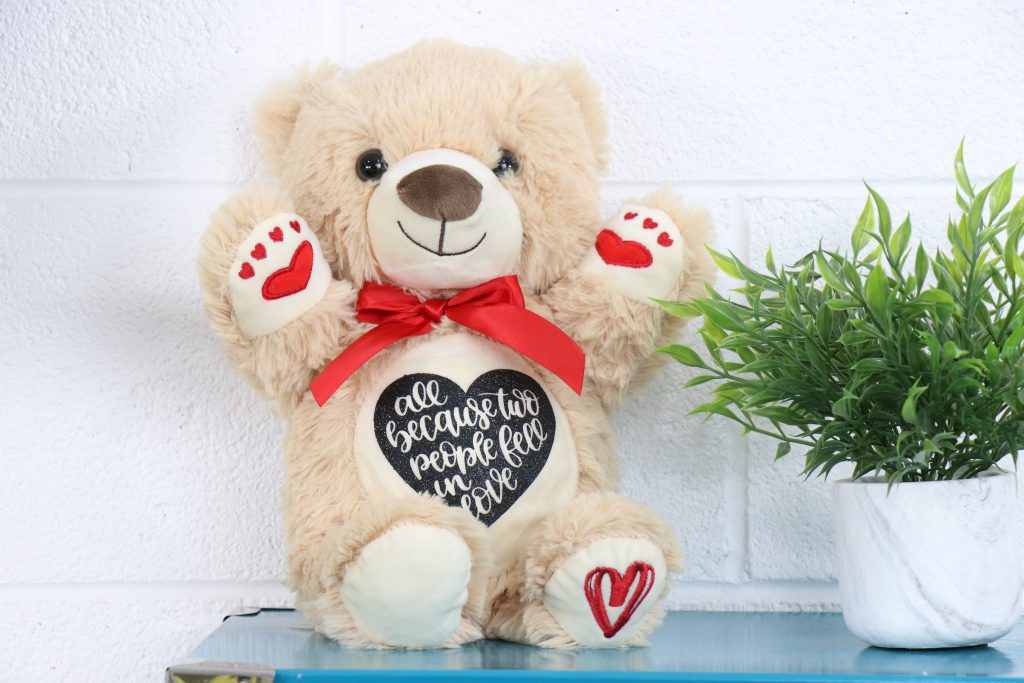 Can I remove Heat Transfer VInyl?
Yes you can! With fabric, we have used a fantastic heat transfer vinyl removal product that is worth a try. We found that with this product, removing iron-On vinyl is really easy! You can fix your errors or repurpose your fabric HTV projects without worrying about ruining your fabric.
Check out this article: how to remove HTV.
With other materials such as wood and tumblers, you can often remove the heat transfer vinyl by reheating it. This softens the adhesive and then you can gently scrape it away. The sooner you do this after applying the HTV in the first place, the easier it is to do. Over time, the bond of the vinyl to the surface is often stronger, but we have successfully removed iron-on vinyl from older projects too.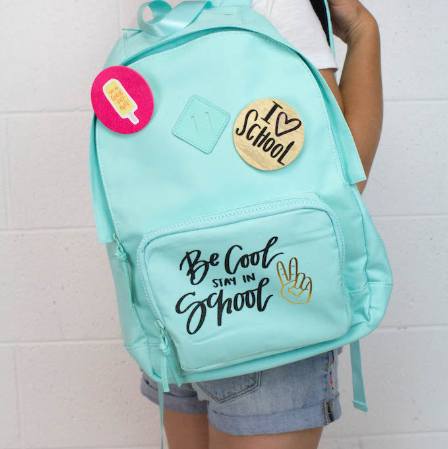 Can Iron-On Vinyl be layered?
Yes. Heat transfer vinyl can be layered. We have worked hard on perfecting our technique for layering HTV. Check out the video below:
Note: You can't layer any HTV over holographic, sparkle, foil, glitter, or flocked iron-on vinyl. When you wash your item, the vinyl you have applied over these materials will start peeling away. You can layer these types of heat transfer vinyl over regular iron-on vinyl.
When you want to create a multi-colored iron-on vinyl project, an alternative to layering HTV is to create a Print then Cut design. Print then Cuts are essentially a way of making a sticker with your die-cutting machine. It's called Print then Cut because it's a two-step process.
Once you've created your design, you'll print it onto printable HTV with your ink jet printer. As it prints, registration marks will be added to your design. These aren't part of the design itself and will be cut away later but they help carry out the next step properly.
The second step is to load the printed vinyl into your die cutting machine. Your machine will read the registration marks and these will help it know exactly where to cut.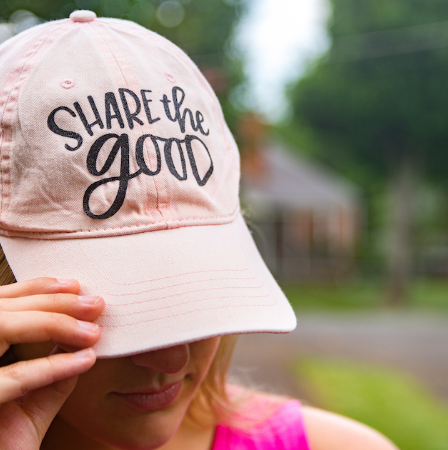 To begin with, it's really important to use the right temperature and time when heating iron-on vinyl. Be sure to check the package instructions for tips on the correct temperature and time to use when heating your HTV.
If you don't heat it properly, it will not adhere as well or last as long as it should.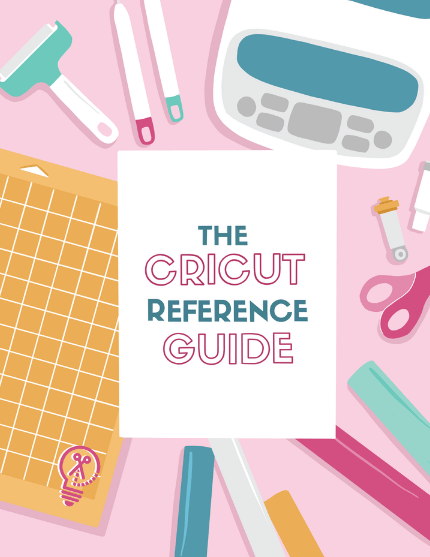 If you are a member of Makers Gonna Learn, we have a handy dandy Cricut Reference Guide available which contains, among other helpful information, a heat setting chart. You'll find it on your dashboard along with many other reference guides.
In addition, you want to be sure you're working with a clean surface material. If it's fabric, like a t-shirt or onesie, it should be prewashed. If it's a hat or shoes which can't easily be washed, you can use a lint roller. When applying HTV to wood or a tumbler or other surface like that, use rubbing alcohol on a paper towel to wipe down and clean it.
Working on a clean surface means that any oils, dirt, and debris that could interfere with good adhesion will be eliminated and you'll have a longer lasting project.
Finally, when caring for finished fabric craft projects, you want to turn them inside out before washing. Machine wash with cold water using a mild detergent and no bleach. It's best not to use fabric softener. Do not dry clean.
Many people have great luck placing these items in the dryer on normal dryer settings, but if you really want them to last a very long time, many people prefer to hang their items to dry.
If you're making shirts or similar items to sell or give as gifts, we have a handy clothing care tag for members to add to their items.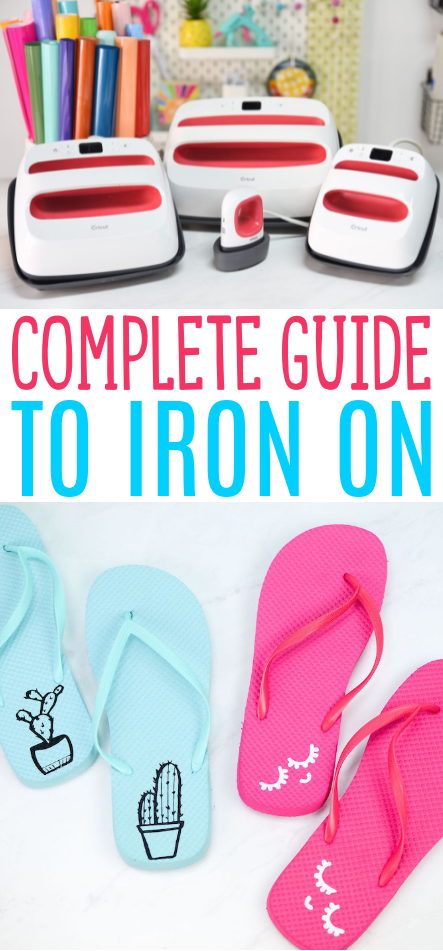 Tanner, Courtney, and the rest of the Makers Gonna Learn Team are all here because we love die-cutting and especially love sharing fun projects and tutorials with fellow makers. We are all great friends and are always having a blast when we are together- you will see this on camera, especially during live streams! We are here to inspire and support you in your crafting journey!